Join the Vandemoortele Team!
Breaking news!
Due to customer demand, our Worcester based client Vandemoortele UK have an urgent requirement to move to a 24/7 shift.
Therefore, they are now offering a £1,000 incentive to new starters!
Receive £300 when you start

Receive an additional £700 upon completion of your probation period
Browse current Job Opportunities at Vandemoortele Worcester here.
​
Hewett Recruitment are working in partnership with Vandemoortele Worcester on their new and exciting phase of growth, as they launch 24/7 operating and begin recruiting for a new additional shift.
Following significant investment in the plant capability throughout 2020, Vandemoortele Worcester, based in Lower Broadheath, have continued to experience significant growth in demand for its products.
This growth now means they are now expanding to operate 24 hours, 7 days a week.
They are seeking enthusiastic, dedicated and ambitious individuals to join this exceptional growing team.
Browse current Job Opportunities at Vandemoortele Worcester.
Vandemoortele Worcester, an international business with family values at its heart, are receiving significant investment to further develop their machinery, environment and production team. These exciting developments present great opportunities to those who join their team, from achievable progression opportunities to performance-based bonuses and salary increases - there is no doubt that those who work hard are recognised and rewarded!​
Vandemoortele's vision and core values are at the very heart of all recruitment processes: respect, cooperation and ambition.
​
​
Who are Vandemoortele?

​

​

Vandmoortele Worcester was once again awarded the highest available grade in their recent 'Global Standard for Food Safety' inspection by the British Retail Consortium, which act on behalf of major retailers. A great achievement evidencing their continuously high standards.

​
Intriguing right? Learn more, straight from Vandemoortele themselves: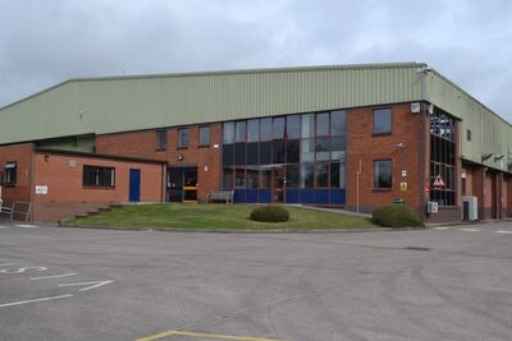 ​
In the press:
​
What is it like to work at Vandemoortele, Worcester?
"The best staff, not the biggest factory there but the biggest in heart."
"Working at Vandemoortele gives me the opportunity to grow and excel" - Elien, Purchasing Manager
"At Vandemoortele there's opportunity to grow everywhere!" - Lucie
​
​
Where to find Vandemoortele, Worcester:
Click the image below for Google Directions to Vandemoortele, Martley Rd, Lower Broadheath, Worcester WR2 6RF.​

​
We don't blame you! Join this magnificent global company in their Worcestershire premises and shape your very own 'tasty future'
​Current job opportunities at Vandemoortele, Worcester:
Worcester
£35000 - £40500 per annum

Shift Leader Due to further growth and an imminent change to a 24/7 operation at the site, a new opportunity has arisen for a Shift Leader to join a leading food production company with a presence in multiple European countries. The Shift Leader w...

Bromsgrove
£17000 - £19000 per annum + Study Support + Perkbox

Job: Finance Graduate Hours: 9-5 monday to friday Salary: £18,000 - £22,000 + Study Support + Remote working *Career progression opportunties!!!* Hewett Recruitments Finance team are currently recruiting for a Junior Accountant to start ASAP for o...