Back to Blogs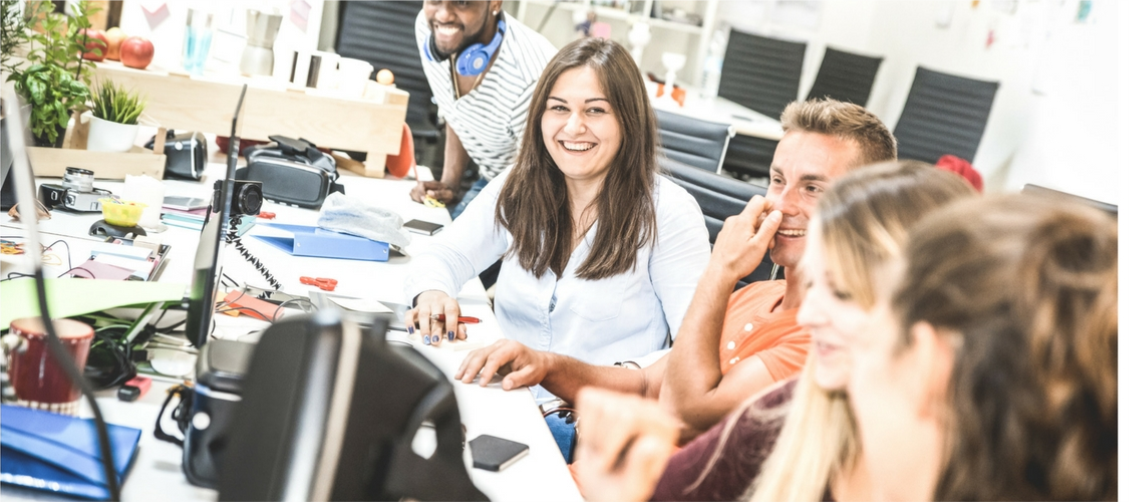 LinkedIn Reveal Top Companies List for Attracting Top Talent.
Interesting reading from HR Magazine as they reveal what they found from this year's LinkedIn's top companies list. As the battle for talent gets fiercer more companies are seeking different approaches to make themselves as attractive as possible to top talent and then retain their most talented professionals. Here are just a few of the strategies that have been uncovered.
Retail talent moves from bricks-and-mortar to ecommerce
Claiming top spot on this year's ranking, ecommerce retailer ASOS.com reported an "exceptional performance" in the last four months of 2017, with sales growing 30% as it plans to create 1,000 new UK jobs. So what makes the company so attractive? The brand truly encourages loyalty, having recently implemented a long service awards. These vary but can include an employee getting a new product named after them, financial rewards or extra time off throughout the year.
Online retail giant Amazon also climbed the ranks, having recently announced it too plans to create 1,000 more UK jobs through a new warehouse in Bristol. In contrast, the list paints a more challenging picture for the British high-street, with significantly fewer retail chains featuring this year as retail moves away from bricks-and-mortar.
Financial and professional services up their game with staff perks
Meanwhile, despite murmurs of potentially upping sticks post-Brexit, the UK's financial services industry continues to appeal to professionals, with four new entries from this sector this year. JP Morgan came in at number six, followed by HSBC for strong work around mental health awareness, Barclay's for offering cash-strapped grads a place to stay in the capital during interviews, and finally Goldman Sachs, celebrating the tenth anniversary of its 10,000 Women Initiative.
Another interesting trend was the entrance of new professional services companies into the rankings. McKinsey & Company came in at number three; EY, Boston Consulting, and Accenture came in closely behind. It's clear to see that professional services firms are trying to steer clear of old stereotypes by actively encouraging flexible working, implementing social committees to organise year-round programmes of events, and even gamifying the business via apps so that new recruits can get better acquainted with what the company does.
It's not just benefits that will pull in talent
It's more than good perks that draws in the top talent. While the companies gracing the list come from a variety of industries, and offer a range of benefits, what unites them is that they've all created a unique employer brand.
Many people would be quick to assume that talent branding efforts require considerable spend on marketing. But that's not always the case. Here are some simple ways that any organisation, however large or small, can improve its talent brand:
Build an authentic culture
Over 50% of people would discount working for a company if they didn't have clarity on their mission, vision and purpose – so it's worth investing time in identifying and sharing an authentic purpose or set of values for the business. Once you have started to build your culture, encourage your employees to shout about it. They're the ultimate brand ambassadors who can showcase what your company is like to work for – whether that's on the business website, or their own social channels.
Break down office silos
When communicating your talent brand, it's also important to make use of all the skills you have throughout the organisation. This means connecting any gaps between teams – particularly marketing and HR. The marketing department are the communication experts; working closely will mean you'll learn from their expertise and have the best chance of your brand resonating with the professionals you need to reach.
Get creative with visuals
With the war for talent waging on, another way to cut through the noise is with creativity. Going beyond words is crucial – images, photography and video are the way to appeal to the country's talent. More and more we see companies making use of on-the-go, real-time footage to draw in prospective candidates.
Whether it's offering free gym memberships and health insurance, or connecting with candidates on Snapchat, each of these companies has invested a huge amount in building their talent brand. But more than that, they are constantly working to maintain engagement with their employees who live the brand values proving, why they're such a great place to work. With demand for talent constantly increasing, it'll always be the killer talent brands that attract the nation's top professionals.
Rebecca Drew is sales manager for LinkedIn Talent Solutions