Back to Blogs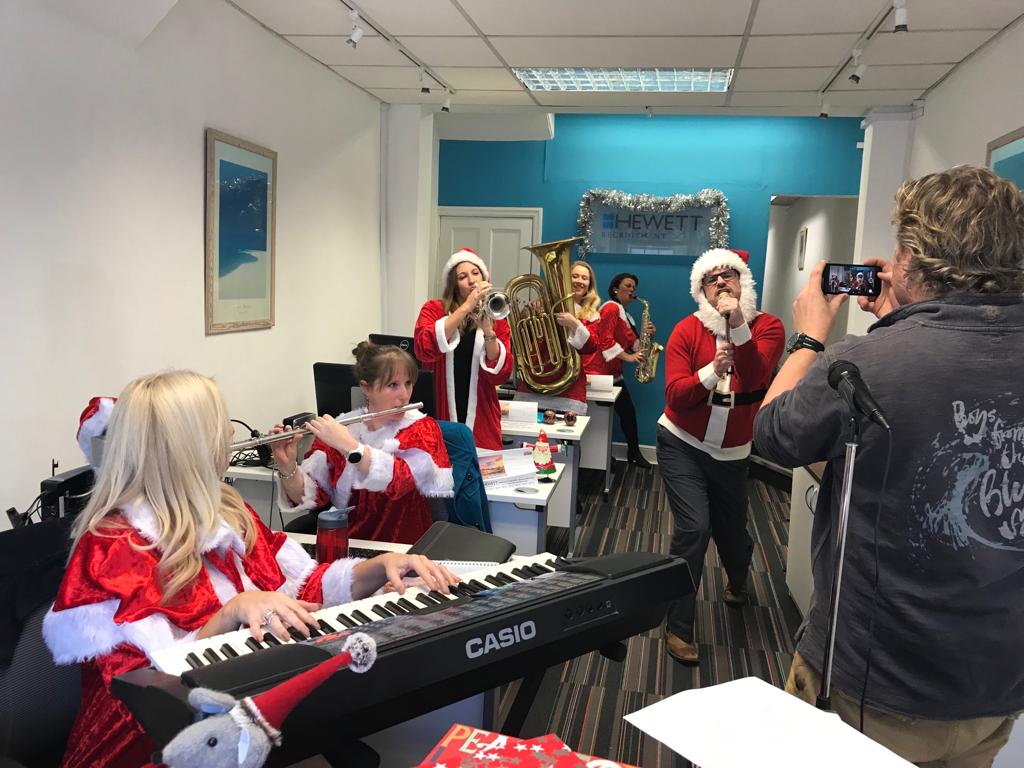 Hewett Recruitment Christmas Video
Hewett Recruitment's 2018 Christmas Video
At Hewett Recruitment, we believe staff-wellbeing and job satisfaction is heavily influenced by the atmosphere in which we work. We love to have fun and make our offices an enjoyable place to work- especially during the festive period!
This Christmas, our creative efforts have been inspired by our favourite Christmas film Love Actually… spot the 'subtle' nods to the film throughout! The video features the entire Hewett Recruitment Team from both Kidderminster and Worcester offices dressing up, having a dance and lip syncing their hearts out and was filmed and created by our director's husband (a teacher) during his October half term (so we were getting festive very early!!)
The 2018 Hewett Recruitment Christmas Video can be viewed below:
Our video is also available on our Facebook page; a great place to share your feedback and thoughts on the video!
​
A recent article published on Executive Grapevine discussed 'the business benefits of laughter' including reduced stress, increased productivity while helping to showcase authenticity. Watch our video- just imagine how much laughter there was in the office the day of 'filming'. It really brought the team together, the perfect bonding session while celebrating Christmas in October!
Staff comments about their Christmas filming experience:
"The filming of our Christmas video was so light-hearted and fun, I couldn't not join in! It really brought out the funny sides to each staff member. Truly hilarious to witness!"- Verity

"It was absolutely mad, I had a fab time! It was good to get everyone together and to be involved in something a bit whacky and different." - Ella

"Filming the Christmas video really cheered me up and made me laugh hysterically. We hope it shows the general public our personalities and that we are real people" - Di

"It was really fun filming each scene and was nice to get in the festive spirit, even if it was a bit early!" - Millie

"It was great to get everyone together- a really good bonding session" - Gotsa
​
​
Our aim is to bring some smiles to people's faces this Christmas and we think our video will do just that!