Back to Blogs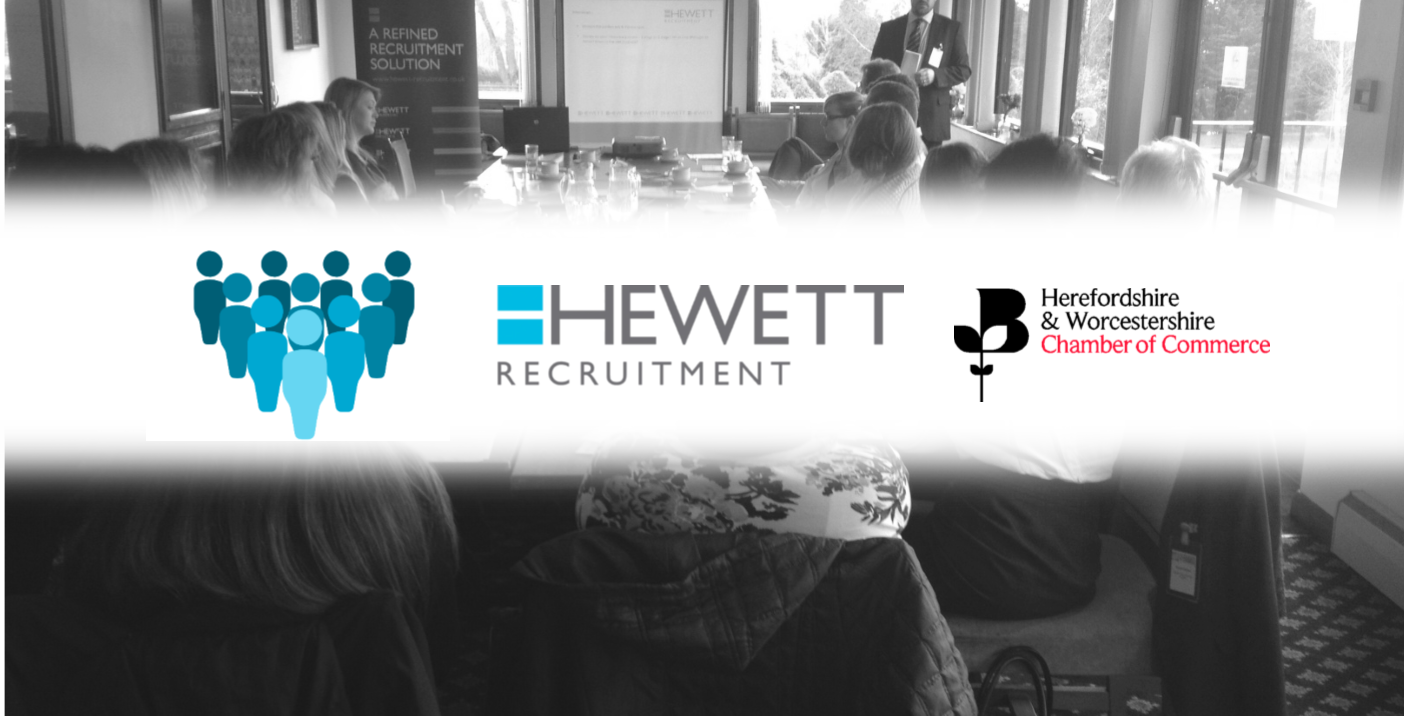 January's Worcester HR Forum
January's HR Forum, brought to you by Hewett Recruitment and Herefordshire & Worcestershire Chamber of Commerce - a summary.
The first Herefordshire & Worcestershire HR Forum of 2019 offered delegates advice and support regarding mental health and employee well-being in the workplace. Worcestershire Health & Care NHS Trust joined our delegates to recognise how employee's personal lives can impact their well-being and workplace performance. The forum serves as a reminder to remain mindful of possible issues affecting employee's day in, day out and how to support them.
Delegates were provided with useful resources to offer signposted advice and support to employees regarding their mental wellbeing. 77% of feedback respondents found these confidential discussions 'knowledgeable', 'positive' (54%) and 'supportive' (48%).
The two hour forum, which also covered legal updates from SME Solicitors, continues to please, with 92% of delegates feeling the length was 'just right' to ensure an informative and supportive environment.
---
The next HR Forum will take place 7th February in Hereford. For more information, please visit our events page.
Click here to join our LinkedIn group, 'Herefordshire & Worcestershire Human Resources Professionals' and stay tuned for our 'Legal E-bulletin' updates, in association with mfg Solicitors.
We look forward to seeing you soon.