Back to Blogs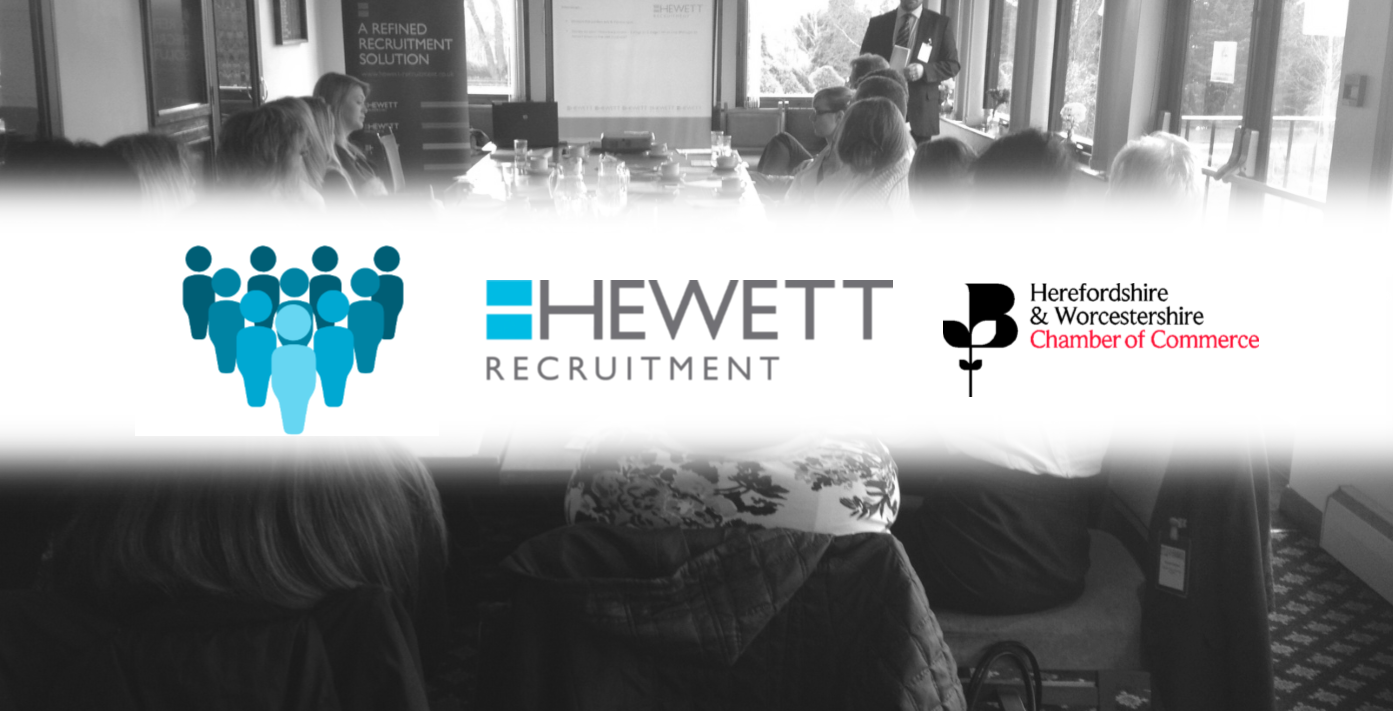 April's Worcester HR Forum
At the April Hewett Recruitment & Herefordshire & Worcestershire Chamber of Commerce Worcester HR Forum, delegates were joined by speakers from MFG Solicitors, LMPQ Apprenticeships and H&W Chamber of Commerce. The key topics discussed at this month's Forum include Sexual Harassment, with the #metoo campaign, apprenticeship funding and business policies and costs.
---
Kate Jones from MFG spoke about sexual harassment and the #metoo campaign, what constitutes as sexual harassment, how important it is for businesses to deal with claims, how to prevent sexual harassment and how employees can report it. She also touched on non-disclosure agreements and things like electronic harassment!
Sarah Stilliard from LMPQ Apprenticeships spoke about apprenticeship funding. She discussed myths and facts around apprenticeships and the Worcestershire apprenticeships advice off-the-job training guide as well as grant funding, eligibility and incentives and fact sheets to consult.
Poppy Bramford from the Chamber spoke to the group about how to formulate policies and reduce business costs. She spoke about national minimum wage and national living wage and employers being able to maintain the differential and urged local organisations to take part in national policymaking.
---
The next HR Forum will take place 8
th

May in Hereford with guest speakers from

Harrison Clark Rickerbys & Worcestershire

Association of Carers

. For more information, please visit our events page.

Click here to join our LinkedIn group, 'Herefordshire & Worcestershire Human Resources Professionals' and stay tuned for our 'Legal E-bulletin' updates, in association with mfg Solicitors.