Back to Blogs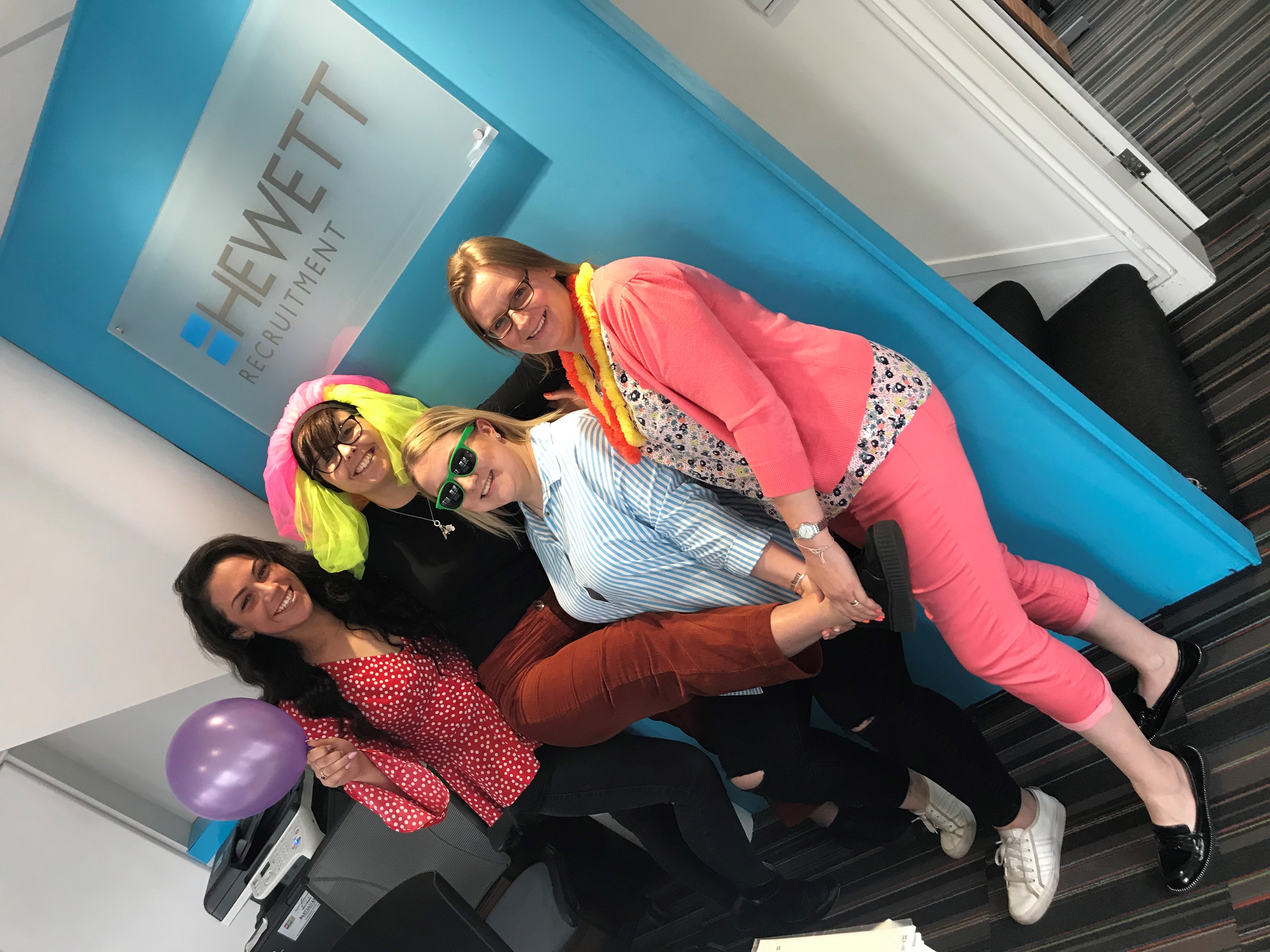 Dress Down Charity Success
In aid of Hewett Recruitment's 40@40 Challenge, raising £40,000 for local charities to celebrate their 40th anniversary, the specialist recruitment firm has encouraged staff to take up 'Dress Down Friday', allowing individuals to wear relaxed, comfortable clothing in return for a small donation of £1.00.
They have encouraged staff members to recommend charities close to their hearts, such as 'Mind', metal health charity and the 'FOP Research Fund'. This initiative inspires each member of the team to make a true difference to the lives of our local people, through small contributions to our branch collections, reinforcing Hewett's strong values of passion and integrity, alongside Louise Hewett's desire to "put people first" and "give back to the community that helped Hewett Recruitment grow".
The initiative has been running since March, and Hewett's have so far raised over £250.00. It will be a campaign they continue to roll out long after completion of the 40@40 challenge, due to the popularity and the enthusiasm they've seen.
Hewett Recruitment encourages other local business to adopt a 'dress down day', offering an easy to organise and enjoyable way to raise awareness and funds for our local charities.