Back to Blogs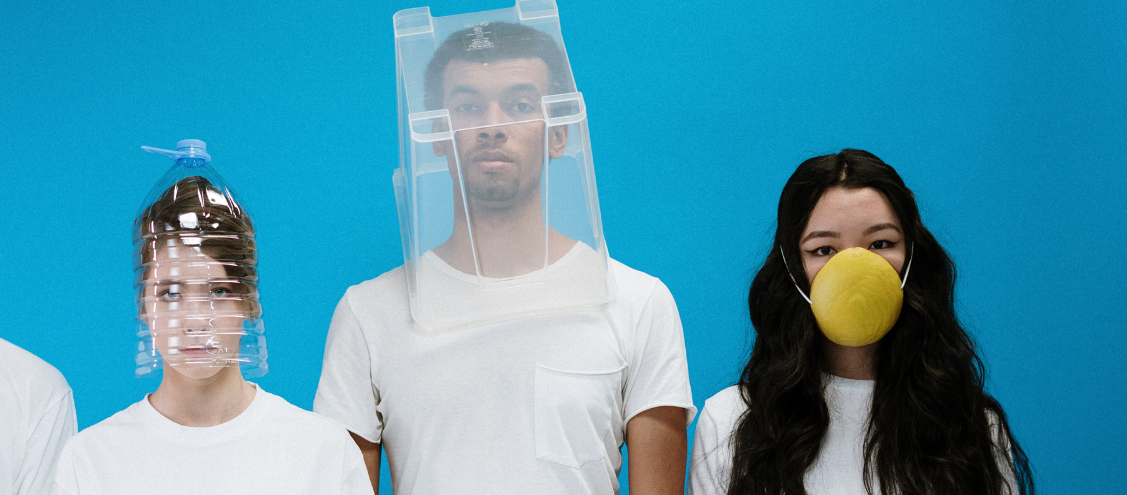 Manufacturing: Return to Work safely during COVID 19
What measures should factories, warehouses and plants put in place to ensure employee safety during the COVID 19 pandemic?
Based on Official Government Document
Evaluate the risk
Initially, employees should thoroughly evaluate the risk COVID 19 presents in their workplace, as they have a legal responsibility to protect workers from risks to health and safety. Complete a Risk Assessment, as you would with any other Health & Safety related hazards. Upon completion, the assessment will outline key issues and inform decisions about control measures to minimise risk.
There are interactive tools available to support you online, the official Government document recommends the tool from the Health and Safety Executive (HSE) at https://www.hse.gov.uk/risk/assessment.htm.
Top tips to reduce risk of COVID 19 in a manufacturing workspace:
Consider personal circumstance (certain employees may be especially vulnerable to COVID-19).
Plan for a minimum number of employees to return – staged return may be applicable.
Increase the frequency of handwashing and surface cleaning.
Employees should work from home where able (suitable for office staff).
Comply with social distancing rules (keeping people 2m apart wherever possible).
Use back-to-back or side-to-side working (rather than face-to-face) whenever possible.
Ensure appropriate PPE is provided and used.
How to maintain social distancing in a Warehouse/Factory environment during COVID 19
As previously mentioned, you must maintain social distancing in the workplace wherever possible. If specific activity cannot be conducted with social distancing in place, their necessity should be reviewed.
If the activity must take place for the business to operate, it must do so with specific mitigating measures to ensure risk is reduced:
Further increasing the frequency of hand washing and surface cleaning.
Keeping the activity time involved as short as possible.
Using screens or barriers to separate people from each other.
Using back-to-back or side-to-side working (rather than face-­to-face) whenever possible.
Reducing the number of people each person has contact with by using 'fixed teams or partnering' (so each person works with only a few others).
Ensure the use of appropriate PPE.
Ensure social distancing is adhered to in all area of the workplace, including exits and entrances, communal areas, corridors, break rooms, toilet facilities and outdoor areas. This could be achieved by rearranging chairs/tables with a 2m distance, marking the floor (with the likes of tape or paint) to identify appropriate distance and introducing a 'one-way' flow.
Increase frequency of cleaning
Surfaces can easily be contamination, therefore ensuring Manufacturing workspaces are regularly cleaned is essential. While employees should be encourages to keep their hands, areas and equipment clean, accidents can happen. Therefore, its recommended cleaners are provided to ensure the areas are safe.
As with all employees, it's important to consider the personal circumstance of existing cleaners and their level of risk to COVID 19. It may be a temporary cleaner is more appropriate at this time.
Other factors to consider when keeping a Manufacturing Workspace safe during COVID 19
While these things could easily be overlooked, they are often present the most challenges regarding COVID 19 transmission.
Managing employee arrival and departure in a Manufacturing Environment during COVID 19
Consider the possibility of staggered shifts. This will significantly reduce crowds and potentially cater to individuals' personal circumstance (childcare etc.)
Introduce a cycle to work scheme to reduce need for public transport. In doing so, consider where bikes could be securely locked and stored, adhering to social distancing rules.
Offer additional handwashing facilities and hand sanitizing stations at all entry and exit points. Consider the possibility of contamination on doors.
Consider alternatives to 'touch-based' devices such as keypads
Reduce movement – encourage individuals to stay in a designated area/department
Managing Equipment in a Manufacturing Environment during COVID 19
Reduce rotation of equipment
Clean equipment thoroughly after use
Ensure no equipment is taken to a different area/ off site
If it's not safe, don't work.
The government is clear that workers should not be forced into an unsafe workplace.
If satisfactory social distancing measures are not available – i.e. people must work face-to-face for a sustained period with more than a small group of fixed partners - then you will need to assess whether the activity can safely go ahead. Again, no one is obliged to work in an unsafe work environment.
---
Hewett Recruitment are speaking to our local clients daily about their measures, we would be happy to share best practice and give ideas that we are seeing work well – please give us a call on 01562 69090.
For further information and guidance, view "Working safely during COVID-19 in factories, plants and warehouses" or visit https://www.gov.uk/guidance/working-safely-during-coronavirus-covid-19/factories-plants-and-warehouses.