Back to Blogs
Hewett Recruitment sign Armed Forces Covenant
As a forces-friendly employer, Hewett Recruitment formally pledged their support to the wider armed forces community by signing the Armed Forces Covenant back in November, on Remembrance Day.

The Armed Forces Covenant represents a promise by the nation ensuring that those who serve, or have served, and their families, are treated fairly. Its key principles are that the Armed Forces community should face no disadvantage compared to other citizens in the provision of public and commercial services; and that special consideration is appropriate in some cases, especially for those who have given the most, such as the injured and the bereaved.
On signing the Covenant, Hewett Recruitment Director, Laura Hewett, said: "We are extremely proud to support those who have served our country and look forward to helping to make a real difference.
"Hewett Recruitment actively recruit, and encourage clients to recruit, ex-services personnel to help with the transition into civilian life."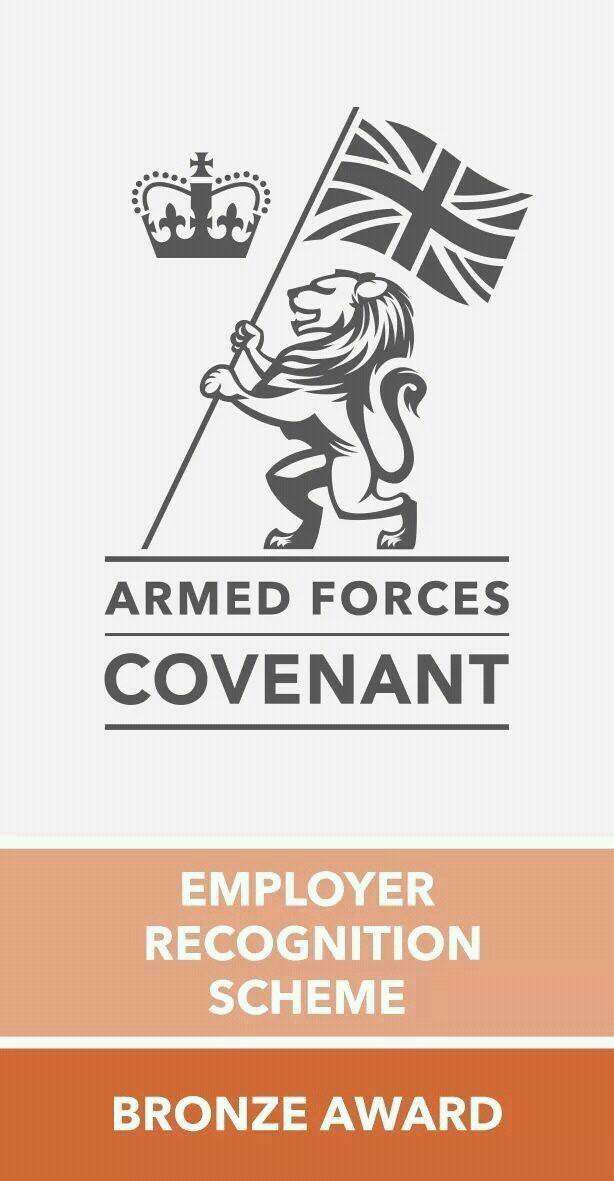 Phil Sinclair, Regional Employer Engagement Director for the West Midland Reserve Forces & Cadets Association, said: "Following a conversation that I had with Laura Hewett, I was delighted to see that Hewett Recruitment had publicly committed to showing their support for our Armed Forces by signing the Armed Forces Covenant (AFC) in November of this year. This was subsequently recognised by Defence, with the Bronze level Employer Recognition Scheme award in early December.
"Businesses like Hewett Recruitment are encouraged to sign the Armed Forces Covenant to show their support. The process involves making a range of written and publicised pledges to set out their support to members of the Armed Forces community who work in their business, or access their products and services.
"By signing the AFC, Hewett Recruitment are actively supporting our forces community, and making a valuable contribution towards ensuring that no member of the Armed Forces community will face any undue disadvantage. They have now joined over 6,200 other organisations nationwide who have pledged their support to serving and former members of both the Regular and Reserve Armed Forces and their families, and are in the vanguard of those that will help ensure that the United Kingdom becomes the best place to be a veteran anywhere in the world; helping the nation fulfil its lifelong duty to those who have served in the Armed Forces."
To find more information about the Armed Forces Covenant and how your business can get involved, please visit https://www.armedforcescovenant.gov.uk/.
---
*As seen on Herefordshire & Worcestershire Chamber of Commerce website