Back to Blogs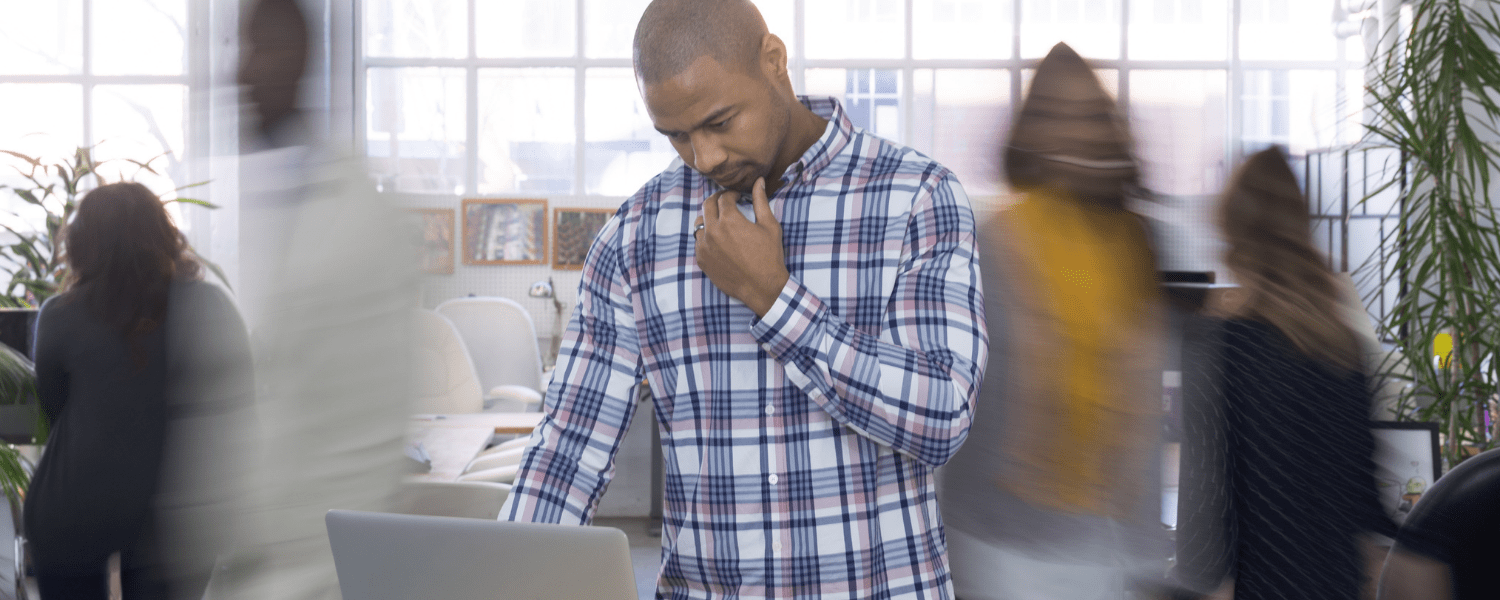 Hybrid working in a post-pandemic world
How hybrid working is evolving as we ease out of the pandemic
We asked our specialist Recruitment Consultants what trends they have been noticing regarding remote and hybrid working as restrictions continue to ease.
In general, businesses across Worcestershire are offering some kind of a hybrid working model. We have seen a trend moving from more time at home, to more time in the office over the last 6 months or so.
At Hewett Recruitment, we are finding that the vast majority of candidates are keen to understand a company's flexible working policy before even being submitted for a role, with companies no longer offering any option to work from home often losing out.
Even for candidates who do not necessarily need or want to work from home on a regular basis, they are still wanting to know that the option is there should they need it. We also find that candidates infer a lot about company culture at the outset from their flexible working offering, so this can really help bolster employer branding.
Most companies don't have a blanket flexible working policy as needs vary depending on roles. Here is a flavour of what we are seeing by role type:
​
White Collar Engineering
Roles such as Design Engineers, Manufacturing Engineers, Applications / R&D Engineers have been generally 2 days in the office and 3 from home since the start of the pandemic, but we are seeing a real shift to this being 4 days in the office and 1 day (often Friday) from home. This is mainly offered for more senior individuals as junior engineers need to spend more time on site. We have also seen an increase in NDA's for Engineers working from home as additional protection for IP.
Technical sales roles are general 4 days home and 1 day in the office.
​
Commercial
Smaller companies have seen more of a wholesale return to the office than larger organisations. Reasons for this are generally due to smaller teams needing to work cross-functionally more frequently and having less defined roles.
We are seeing a general lack of commitment for the long term around hybrid policies, which can hinder recruitment as candidates lack certainty. This is particularly challenging when a candidate is considering a longer commute, based on needing to be in the office less often.
After an initial dip in interest from commercial candidates to work from home, we have now seen this jumping back up again. We are putting this down to people missing the companionship of an office when working from home was mandatory, so there was an initial excitement about getting back to the office… but now in reality candidates are demanding a mix of both.
HR positions which had been largely moved to being remote during Covid are now generally offering 2 days home-working, with a real push for them to be office based as much as possible, depending on how operational or strategic the role is.

Customer Service jobs tend to be a maximum of 1-2 days from home, but ideally in the office as much as possible.

PA / admin – largely office based now, with the odd day from home to accommodate personal appointments / deliveries.

Marketing overall is very flexible as was the trend even before the pandemic, so we are seeing a real mix there, with lots of remote working or employees choosing where they would like to work from day to day.
​
Finance
We tend to find that home-working is offered more reluctantly within finance, but companies are still allowing this as the market is so competitive and talent is demanding 1 or 2 days a week from home.
​
IT and Technical roles
IT Support – while most companies had trialled home-working and remote support, in almost all cases, we have seen this retracted with a return to the office full-time. This was driven by the limitations of being able to perform the job well without being on-site.

Software delivery – generally 2 days from home

Software development – this is where we have seen a real shift with many companies moving from offering 1-2 days per month in the office during covid to 2 days a week in the office now.
​This has presented a challenge in some cases where businesses were enjoying the benefit of being able to attract talent from a wider pool by casting their net over a wider geographical area, they have in some cases then lost people by demanding more time in the office. However, given software development has been one of the most skill-short sectors for many years now, businesses tend to be more flexible for the right person.
So overall – a general move back towards having the majority of time in the office, but still with a strong hybrid working policy for recruitment and retention.
If you are seeking additional support or advice regarding your remote or hybrid working policies, get in touch with our team!
​
​