Back to Blogs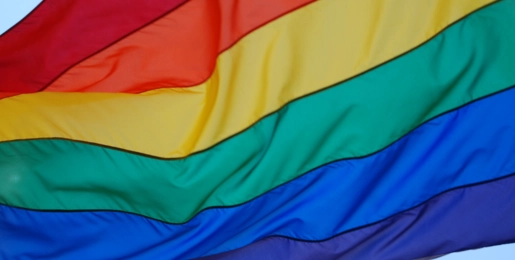 Making your Recruitment Process More LGBTQIA+ Friendly
​
​
It's June and we are in the midst of Pride month. Now, more than ever, businesses are aspiring to accommodate inclusive workplaces.
In current times, society has become more accepting for the LGBTQIA+ community. And companies are both commemorating and celebrating alongside their counterparts.
There are a number of places to start when being more inclusive for employees with Queer identities–we're taking a look in the recruitment area. So, let's learn about how you can make your recruitment process more LGBTQIA+ friendly.
​
​
The history of LGBTQIA+ identity in the workplace
Throughout history, the LGBTQIA+ community have been one who have faced trials and tribulations.
From the past until recent times, their people suffered equal to other minority fringe groups. Queer people were exposed to verbal and physical abuse on a daily basis, from public and authoritative figures. And this also took place in both personal and professional livelihoods.
It's arguable that employees today feel more comfortable sharing their identities and pronouns at work. But it's still quite a treacherous road for many.
Some still fear marginalisation or being 'other'-ed. Employees might not want to be treated indifferently for things like, career development or promotional opportunities. Because of this, employees may refuse to disclose their labels just to be able to work comfortably.
But this impact is borderline unlawful and discriminatory. Everyone should be able to identify however they want. As a business, you need to promote an equal, inclusive, and diverse workspace for all. And be proactive in supporting employees who come out and openly identify.
​
​
How to ensure your requirement process is LGBTQIA+ friendly
When it comes to your recruitment process, it should host the ultimate sanctum of equality and fairness. And this goes for all protected characteristics, like gender, race, and sexual orientation.
We've come a long way in being accepting for people from all walks of life. And this is evidently seen in the queer community. So, let's take a look at how you can ensure your recruitment process can be LGBTQIA+ friendly:
​
Show your Pride
One of the best ways to attract candidates who represent this community, is to show support and cohesion with LGBTQIA+.
It's more than about wearing something colourful or joining the parties. It's about creating a business which demonstrates the importance of inclusivity, diversity, and equality.
When your ethos and atmosphere portray this, it's effortlessly personified through your brand-name.
It's as easy as participating in socials and posting with hashtags. Remember, your business' social media posts are probably the first thing new candidates come across. So, when you show clear evidence for acceptability, your brand-name will be known for it–all without a paid advert in sight.
​
​
Use gender-neutral language throughout
One of the worst things you can do when you meet a new person is wrongly assume something.
And nowhere is this worse than in interviews! So, make sure to use gender-neutral language throughout your recruitment process.
Gender-neutral language should be used during your interview meetings, where you may talk to candidates face-to-face. It should also be extended to written documentation like job adverts, application forms, and other recruitment specifications.
It's easily done; all you need to do is use 'they' or 'you' in replacement of 'he' and 'she'. Gender-neutral language allows you to be inclusive of all LGBTQIA+ people, and respectable of identities without insinuating them.
​
​
Provide training of LGBTQIA+ awareness
All businesses need to have standard knowledge, understanding, and acceptance for LGBTQIA+. One of the best ways to promote this, is through providing awareness training.
It's so important for employees to be celebrated for their differences–and not completely defined by their identities.
During interviews, avoid asking people about what their 'labels' are and why they identify in said ways. But on the same note, employees should also not be asked to hide their identities, either.
Sufficiently managing these types of scenarios should be available through awareness training.
Make sure all managers partake in the training, and that it's available for other employees (through online or in-person sessions). That way everyone will be aware of appropriate language, restrictions, and conduct.
​
​
Create appropriate LGBTQIA+ policies
As an employer, you will have policies and procedures in place which protect the health, safety, and welfare of your staff. This includes taking steps to create appropriate LGBTQIA+ policies.
You might decide to put your rules under equality or discrimination policies. Highlight the importance of prohibiting discrimination against sexual orientation or gender identity. This should be made clear during interviews, and further continued in handbooks and contracts.
Alternatively, you might decide to implement these rules into your LGBTQIA+ policies. Remember to be inclusive and avoid singling out distinct groups. Use the acronym–that's what it was invented for.
​
​
Take part in LGBTQIA+ charity events and causes
Whilst we're all loving seeing rainbows and inclusivity posts everywhere, it's important to remember the history.
People went through traumatic, difficult journeys which allowed us to celebrate openly today. That's why it's so important to give back, by taking part in LGBTQIA+ charity events and causes.
You can do this through participating in charity appeals, community festivals, or (if you're feeling brave), organise your own event.
And you don't have to show support only during this month. Try and make them when you can, in whatever way possible for you–it's all about participation.
Taking part also provides a great means to build up brand recognition within the LGBTQIA+ community. So, when candidates understand your business ethics this way, it aspires respect and turnover.
​
​
Promote equality, cohesion, and diversity for LGBTQIA+
Remember, it's the month of Pride, and you don't need a label to join in on the celebrations.
It's so important to promote equality, cohesion, and diversity for LGBTQIA+ in the workplace. That way, everyone is able to be stand as valued and respected members of a workforce.
And as businesses, we have the power to evoke changes and attitudes to the wider society. So, celebrate the vast history, culture, and traditions of LGBTQIA+ identities and wear your Pride on your sleeve.
​