Back to Blogs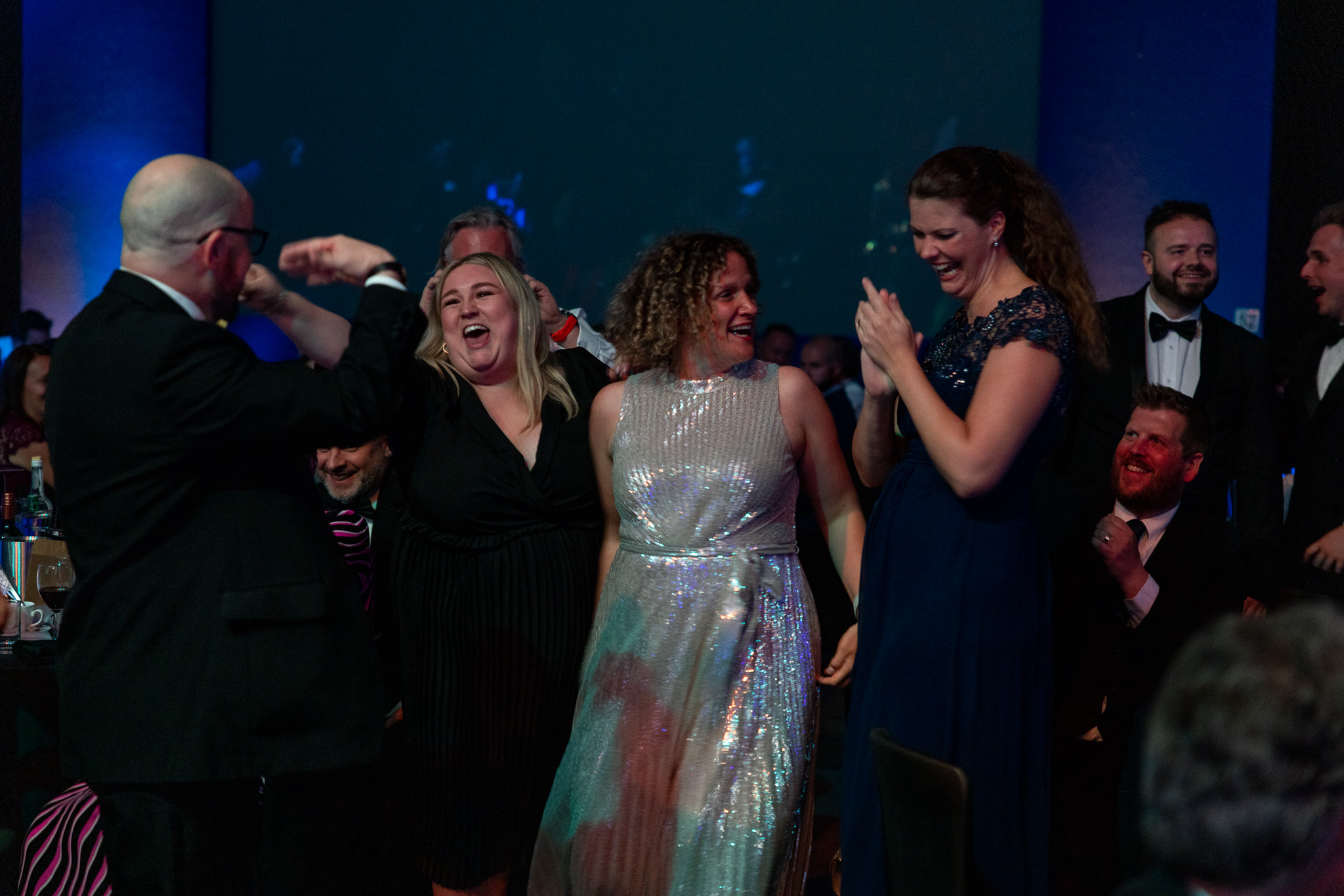 ​Hewett Recruitment honoured with two Business Awards
​Hewett Recruitment honoured with 2 Business Awards: "Commitment to the Community" and "Excellence in Customer Service"
​
At the recent Herefordshire & Worcestershire Chamber of Commerce Business Awards, Hewett Recruitment, a leading provider of recruitment solutions across the 3 Counties, was thrilled to win 2 Awards. The company was recognised for its "Commitment to the Community" and its "Excellence in Customer Service" as well as being "Highly Commended" in the "Employer of the Year" category.
The first win of the evening for Hewett Recruitment was the "Commitment to the Community" award, sponsored by Malvern Panalytical. Over the years, Hewett Recruitment has consistently demonstrated its commitment to social responsibility by participating in various community projects, volunteering initiatives, and charitable causes, and have recently completing their BCorp Impact Assessment, with accreditation in the offing.
"When we saw the Awards categories it just seemed such a great fit for everything we are working to achieve as a business," said Laura Hewett, Director of Hewett Recruitment. "To win 2 Awards and be Highly Commended in the other was a fantastic result!"
The second award for "Excellence in Customer Service", sponsored by 3WH, recognised the team's dedication to delivering top-notch service to its clients. Everyone at Hewett pride themselves on going above and beyond to ensure the utmost satisfaction of its customers, building long-term relationships based on trust and transparency. The skilled, REC qualified professionals work to develop a deep understanding of Clients' and Candidates' needs allowing them to provide tailored solutions and excellent results.
Ben Mannion, Director of Hewett Recruitment, commented,
"The whole team were delighted with winning the 2 awards and had a brilliant time celebrating on the night. Community and Customer Service are at the heart of our business values and so it was really pleasing to be recognised in these fields. A huge thanks to the Chamber for organising such a great event!"
​
If you would like to find out more about the work that Hewett Recruitment does or the services they offer then please get in touch on 01562 69090 or hello@hewett-recruitment.co.uk.