Social media employer branding content ideas to attract and retain talent.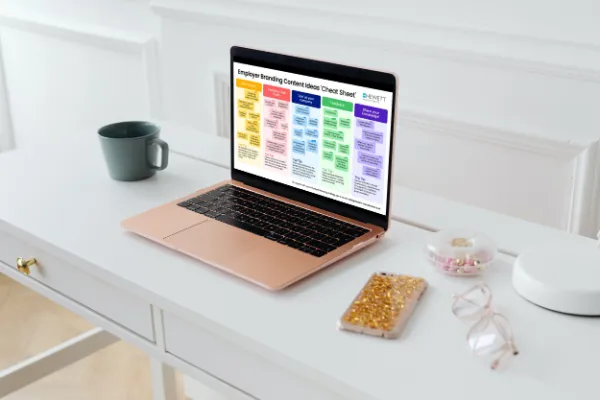 ​Employer branding is often described as "where HR and Marketing meet", but it can be difficult to know what content you could be sharing to authentically represent your Employer Brand.
We've put together a 'cheat sheet' full of various topics and ideas for 'employer branding' related content creation for social media, your website and internal communications, allowing you to plan and deliver your wider branding strategy.
Remember, employer branding isn't just something you do when you are actively recruiting. It should be an ongoing, consistent reflection of a 'behind the scenes' view of your organisation lead and back from board room level.
Content shared should be a true and accurate reflection of the work your organisation is doing, all of which should be agreed, accepted and promoted throughout the company. Ensure you actually deliver on the perceptions and promises your content promotes.

The 'cheat sheet' offers content suggestions across various topics, including:
CSR and Charitable efforts your organisation is involved with

Vacancy and job related content - to be shared when you are actively hiring!

'Life at your company', offering a behind-the-scenes view into the culture and the people within your organisation.

Feedback and customer-generated content, evidencing just how brilliant you are from an external point of view (not just you saying it!)

Knowledge sharing, positioning you as an expert in your field.
Types of content, covering these topics can vary hugely, depending on your audience and preferred platforms.
Video content

Images

Blog articles and Press releases

Short-form content

Infographics
​So if you're struggling to think of relevant content you can share to promote and enhance your employer brand, download the free content idea 'cheat sheet' today!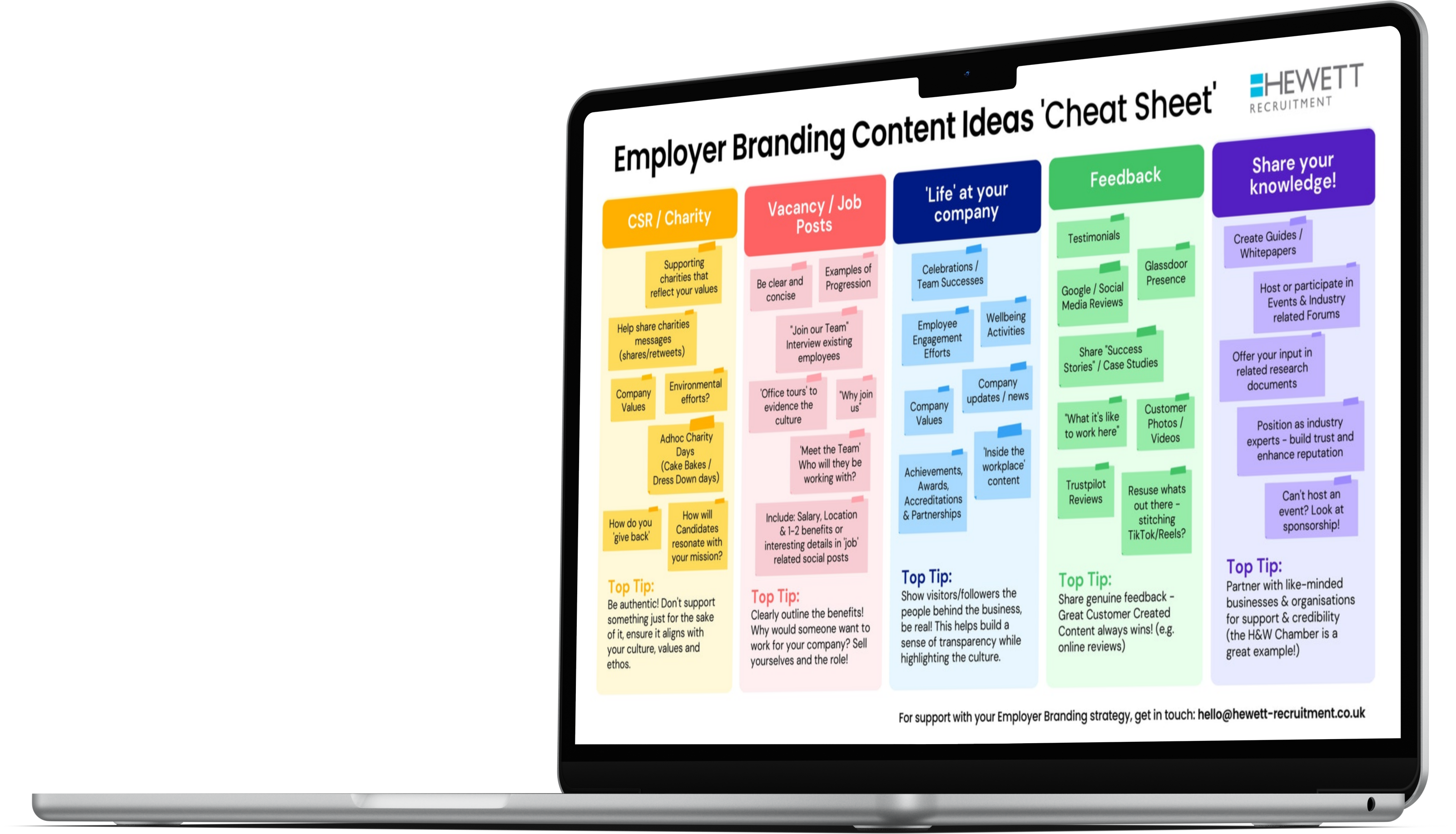 ​
Download your free copy of the Employer Branding Content 'Cheat Sheet' below.