FINDING IT & TECH CANDIDATES WITHIN A SKILLS SHORT MARKET​
​
We find hidden tech talent, fast!
Our specialist IT division sources and assesses tech candidates from a variety of engaged talent pools, ensuring we attract the right talent for even the most skill-short sectors of the IT industry.​
Our specialisms include:
Including technologies such as: Object Oriented Programming: C#, ASP.Net, VB.Net, Java, C++, Python, PHP, JavaScript, Object Pascal, Objective-C
Front End: HTML, CSS, Javascript, jQuery, Angular, React, Vue.JS, Bootstrap
SQL Server, Azure, AWS, Entity Framework, REST APIs, MVC, DevOps, Microservices
Including Application Security Engineers, Networking Security Engineers, Analysts, Auditors, Blockchain Developers, Chief Security Officers (CSO), Data Privacy and Recovery Specialists, Virus Technicians.
Including Infrastructure Engineers, QA Lead, Enterprise Network Specialists and Support Technicians (1st, 2nd and 3rd line)
Including Business Analysts, Project, Product and Programme Managers, Solutions and
Software Delivery Managers, Product Owners, Agile Delivery Managers, Scrum Masters and Project Office Coordinators.
​Including Software Testers, QA Technicians, Automation Testing, Test Analysts, Test Automation Engineers and Test Managers.
You can trust us!
Established since 1980, Hewett Recruitment have developed and expanded our services by listening to the needs of both our Clients and Candidates over the years- so we get it! This is how we've become one of the leading recruitment companies in the area. Why Choose us? Find out more here...
"On average, three high quality shortlisted CV's are sent to each IT requirement"
Why choose Hewett as your recruitment partner? Find out more...
​
We get it right first time.
Hewett's IT Recruitment Consultant's understand your business. Why is it important to hire the right person for the job? Because it saves you time, resources and money. How do we ensure this? We get to know the personalities of each candidate, allowing us to not only ensure we get the exact skills match, but the perfect culture match too.
The right fit, guaranteed: Hewett IT offer a 10 week guarantee period, allowing you to hire IT talent with confidence.
​
Request a confidential call from Hewett IT team to see how we can support your business.
​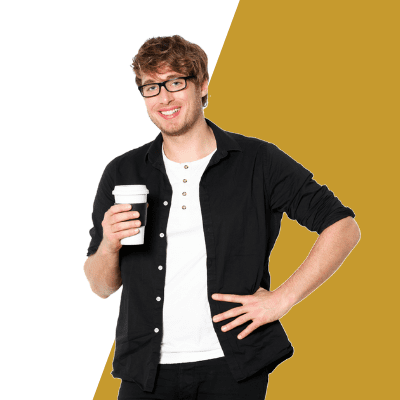 Relevant, engaged and ready to go
We understand the value of face-to-face meetings to truly understand a candidate. Our specialist consultants match your required skills, with our talent pool who are screened and qualified. The team identify the most relevant talent for you, based on knowledge, experience and cultural fit, ensuring you can confidently hire with ease.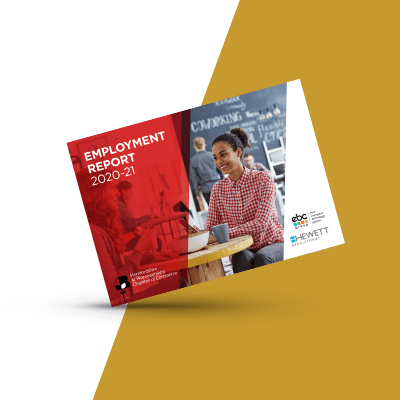 Employment Report 2020-21
Hewett Recruitment are proud partners of the Herefordshire &Worcestershire Chamber of commerce Employment Report, revealing the extent of challenges faced by local businesses. Download your free copy of the 2020-21 Employment Report here.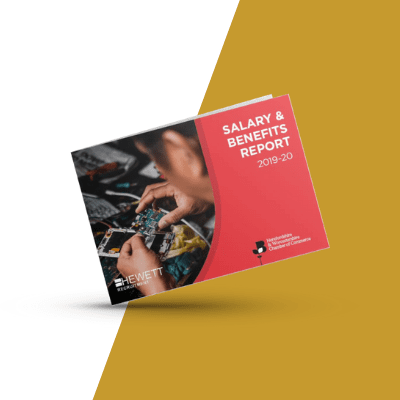 Salary & Benefit Benchmarking
Unsure how to stand out in this competitive market? Download our Salary & Benefits Benchmarking Report to understand what candidates are expecting.
Browse our employer resources​ for further advice, market insight and resources.
​
What is IT Talent recruitment?
Research suggests IT talent recruitment takes 36% longer than other industries, with this gap expected to grow further year on year. In a candidate-driven market, we must adjust recruitment strategies to ensure IT talent attraction and retention. That's where Hewett Recruitment come in!
​
How can Hewett Recruitment IT assist with your IT talent Search?
Simply put, we find the technical talent you need. The Hewett team of specialist IT Recruitment Consultants help with your IT talent acquisition by accessing hidden talent pools using the latest cutting edge headhunting technologies and search and selection techniques.
Consultants build genuine relationships with our Clients and Candidates alike, meaning word of mouth is a significantly powerful tool for us. A proportion of our top IT talent has reached us via. referrals and recommendations, something that many other IT recruitment agencies cannot compete with.
​
What do Hewett Recruitment offer when it comes to IT Talent Recruitment?
Our specialist IT recruitment consultant's source and assess tech talent from a variety of engaged talent pools, ensuring we attract the right talent for even the most skill-short sectors of the IT industry.​
With a strong knowledge of the local market, we share our expertise with your business. From salary and benefits benchmarking, employer branding reviews and continuous market insight, we are here to support you.
​
Looking to hire through a top-quality, specialist IT Recruitment agency?
Get in touch with the team at Tech@hewett-recruitment.co.uk for a confidential discussion about your requirements.
​
What are the careers/jobs available within IT Talent?
As a successful IT talent recruitment agency, typical jobs we recruit for include anything from PHP, Java and C++ Developers, to Business Analysts, Software Testers and QA Leads. The list goes on!
Are you looking a new IT opportunity? Take a look at our current IT Talent jobs here.
Want some more information?
Request a call from our specialist recruiters by completing the form below:​