In association with Hewett Recruitment and H&W Chamber of Commerce.
Hewett Recruitment's HR Professionals Conference returns for 2019 on Thursday 21st November at the Bank House Hotel, Bransford, Worcester from 9am-3pm.
The annual HR Conference sees the biggest gathering of HR brains and business leaders from across the region as they join together to discuss future innovations, changing dynamics and key challenges within the industry. Our 2018 conference sold out - so book your place today! Take a look below at our great line-up of speakers confirmed for 2019.
If you would like to attend this year's event please visit the Chamber website and book online.
Alternatively, a downloadable booking form is available below:
​
​
Size: 1.78 MB
​
​
​
​
Do you have a query YOU want answers to?
To ensure the conference is as productive and actionable as possible, this HR Conference Sally Morris of mfg Solicitors will be opening up the room to discuss 'real' situations and dilemmas surrounding employment law facing your business.
Submit your anonymous query via the form below. Sally will select 3 of the most popular queries to discuss at the event.
​
​
​
HR Professionals Conference 2019 Guest Speakers
​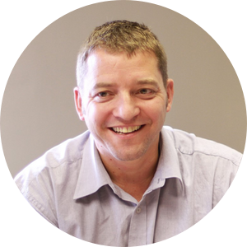 ​
DAVE MORRIS
Founding Director, Zentano
How to create leaders and managers who can retain talent
and drive productivity
Dave Morris, founding Director of development specialists Zentano, is one of Worcestershire's principal leadership coaches. "How to create leaders and managers who can retain talent and drive productivity". Dave has the unique ability of bringing together proven management theories, sports and performance psychology and people development tools and moulding them into an accessible and practical approach to growing a business. He has spent the last 8 years working in his area of passion, using his experience and skills as a Coach, Facilitator and Trainer to help others grow and develop their businesses and their teams.
He helps his clients answer fundamental questions such as "How do I grow my business?", "How do I help my sales teams to be more productive?" and "How do I attract, retain and develop the right people and create consistently performing teams?"
At the Conference, Dave will be covering business growth and sales productivity, with a focus on creating leaders and managers who can retain talent and drive productivity.
​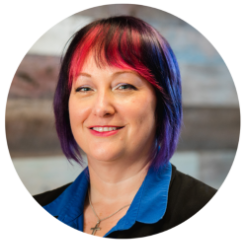 ​
NICOLA WHITING​
Chief Strategy Officer and co-owner of Titania Group
'Transactional to Transformational'
"As a HR professional you are a nexus - a crossing point – a point of transformation. You touch every area of a business and the people within it. You increase success in hiring and retaining awesome candidates, ensure personal celebrations (like babies and honeymoons) are positively supported and drive initiatives that help retain and develop key people."
"Like many businesses Titania began with transactional HR - driven by process & policies. We wanted much more, we just weren't sure how to get there!"
Nicola Whiting shares Titania's eight year journey to developing transformational HR processes and diversifying their businesses 'greatest asset' – its people.
Nicola Whiting is Chief Strategy Officer and co-owner of Titania Group, she is also an Amazon best-selling author and is listed in SC Magazine's Top 20 most influential women working in cyber security. She is passionate about business growth, is an award-winning business mentor for both local and national business accelerators and board member for Worcester LEP. In 2019 she was honoured to receive the UK's inaugural "National Cyber Citizen Award" for her "outstanding contribution to the world of cyber security and protection"
Neurodiverse, she advocates for diversity in all forms, believing it will lead to broader and ultimately better solutions to our most pressing issues – in cyber security, business, and in life.
​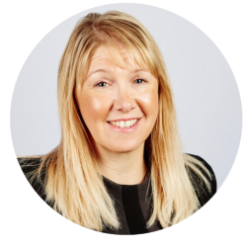 ​
SALLY MORRIS
mfg Solicitors - Partner and Head of Employment
Sally needs little introduction and is the conferences resident 'Legal Eagle'. Sally brings her wealth of employment knowledge to the event and her unique approach gives energy into her presentation.
Sally will be focusing on some of the latest hot topics in HR and employment Law – guiding us through the minefield offering practical steps and advice to ensure HR maintains compliance and helps protect businesses from litigation.
Sally Morris is a Partner at mfg Solicitors heading up the Employment Law and HR Services team. Sally has detailed knowledge and understanding of all contentious areas of employment law including unfair dismissal, discrimination and contractual claims. Additionally, Sally's expertise extends to include non-contentious work, assisting employers with internal employment affairs, employment contracts and policies. Sally is also able to provide corporate support on business mergers and acquisitions.
​
New for 2019! ...
HR 'The Juicy Bits'
​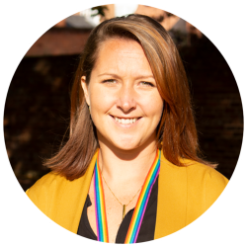 ​
SAMANTHA LEWIS
Head of HR, NMiTE
How do you build a culture from scratch in an organisation that aims to be the first wholly new University in 40 years? NMiTE aims to be a radically different organisation that creates life changing opportunities through challenging conventional education. Its values and cultural aims need to be fully embedded to ensure we, as an organisation can deliver on our commitments. I aim to discuss how we are achieving our cultural aims of Inclusivity, Diversity, 50:50 gender balance and the 'Equal Voice'. Building the talent brand is going to be crucial in the success of achieving the cultural aims – but how do we do it?
Samantha Lewis is an experienced HR professional that has spent the last 14 operating within the manufacturing & engineering industry. She also has vast experience in managing apprenticeship schemes. Samantha joined NMiTE in 2018 as Head of HR, having been tasked with setting up the HR infrastructure, developing and maintaining an inclusive culture and recruiting and retaining significant talent to support the development of the organisation. She has also developed a Military and Veteran transition programme offering support, training, lifelong learning and recruitment to the veteran community.
​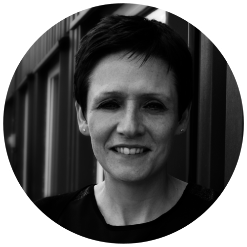 ​
BERNADETTE PELSTER
Chief People Office, OpenGi
"If people tell you that they like change, the likelihood is they're not telling the whole truth. Change, and particularly transformational change can be scary for everyone, including business leaders." Bernie Pelster talks about how Open GI are equipping the business ready for transformational change, providing tools, techniques and ways of working that will nurture a positive culture that supports the company's strategic aims and ambitions in both the short, medium and long term.
Bernadette Pelster has nearly 20 years HR experience across both the public and private sector and is Chief People Officer for Open GI Ltd, a market leader in the insurance technology industry. Bernie is responsible for the delivery of HR Transactional Services, Employee Relations, Reward, Learning and Development, Employee Engagement and Internal Communications across the Open GI group and has considerable experience in major system implementations, change management projects, large scale mergers and TUPE programmes.
​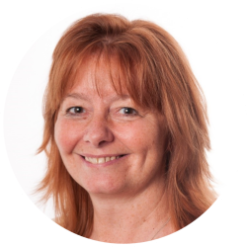 ​
LINDA BERESFORD
Linda's presentation will cover an overview of the Modern Slavery Act 2015 and its application in businesses and where we see this developing. Linda will show some examples of case studies of both local and international examples to create debate and discussion among the HR managers in the room and how they, through their business and personal lives can help highlight, raise awareness and encourage behaviour change to address this issue.
Linda Beresford has worked in the food Industry for over 30 years responsible for food safety, compliance, product innovation and latterly in social and human rights development. She has collaborated in multi layered complex supply chains reaching from Europe through to Asia where migration of workforce is as common place as it is in the Uk food and hospitality industry.
She has recently started her own business TRUE BLUE GLOBAL SOLUTIONS to focus on the sustainability pillar which many small to medium size business are lacking the skills to deal with in this emerging and high profile business need.
View the Conference agenda for detailed timings:
​
​
Size: 427 KB
​
​
​
Read more in the H&W Chamber of Commerce Business Direction Magazine.