How does your business' Salary and Benefits offering compare to others across Herefordshire & Worcestershire?
Download your FREE copy of the largest salary benchmarking report in the two counties, brought to you by Hewett Recruitment and Herefordshire & Worcestershire Chamber of Commerce.
Ever wondered what local firms offer their employees in terms of salary and benefits packages? At a time when many are struggling to recruit, it has never been more crucial to compare the salary and benefits your business offers to ensure you are able to attract and retain the talent your business needs.​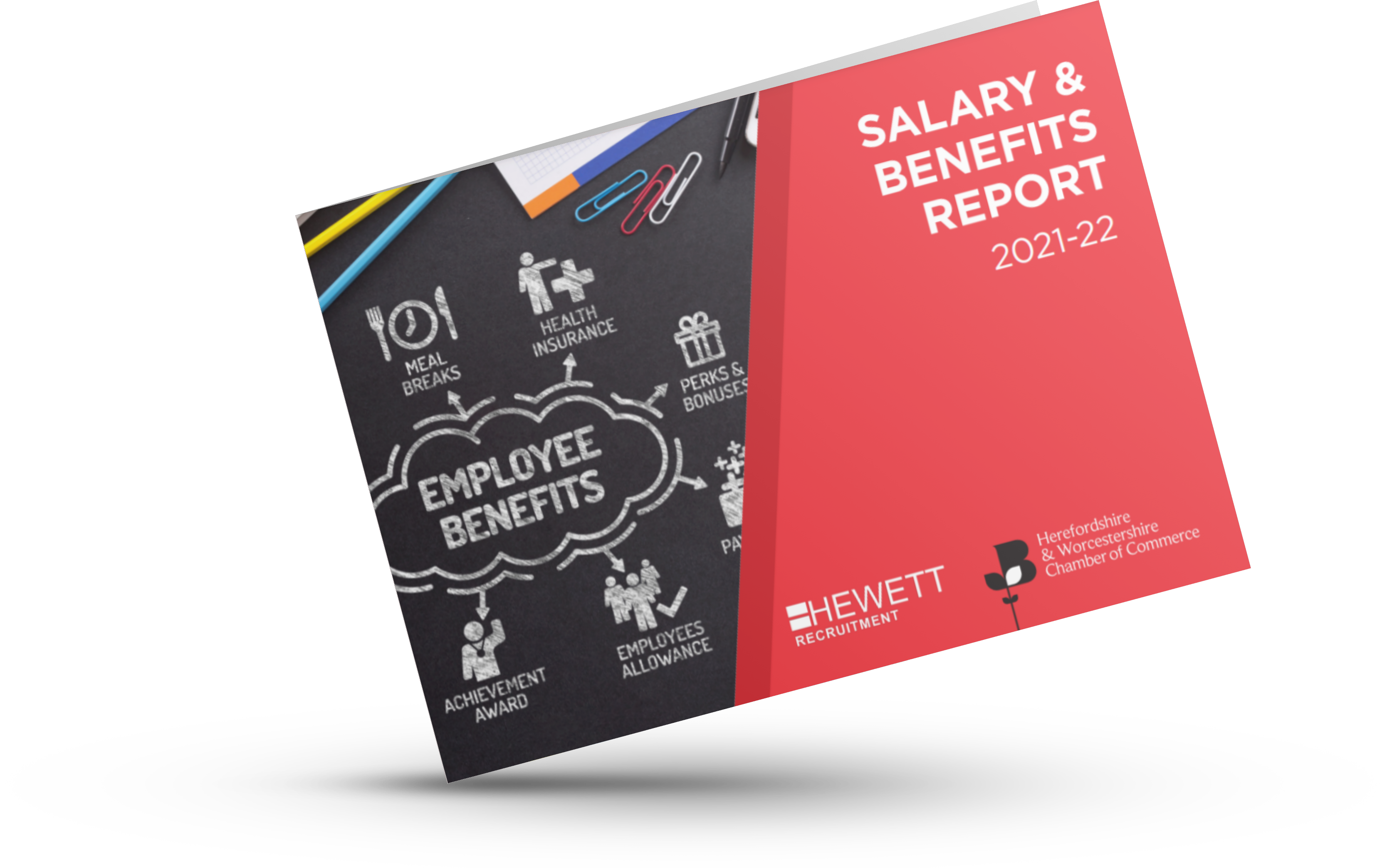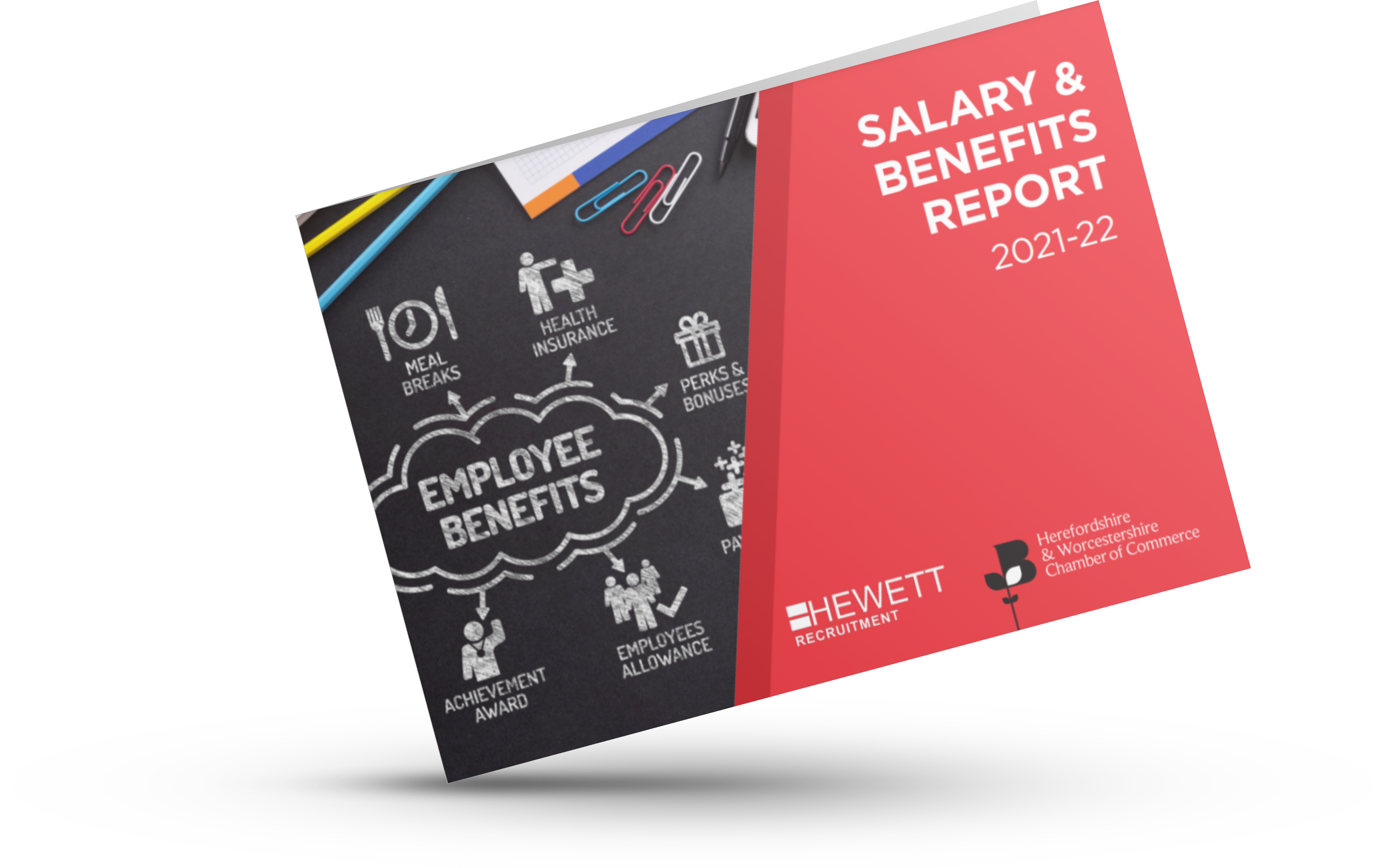 ​According to the Office for National Statistics job vacancies have risen to over 1 million, the most since records began with the level of jobs available exceeding pre-pandemic levels. This has led to enhanced competition for labour which presents an issue to businesses when recruiting and retaining staff.
The 2021-22 Salary & Benefits Report will allow your business to benchmark your offering against your competitors and see how others are reacting to a change in attitude from employees. The report includes information on the salary packages of different roles over a variety of sectors and includes a special mention on the role flexible working has played in employee's benefits packages.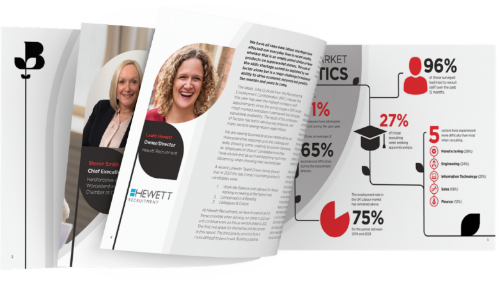 ​
​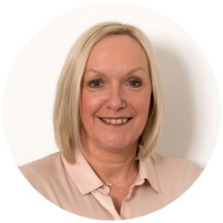 Sharon Smith, Chief Executive of Herefordshire & Worcestershire Chamber of Commerce, said:
"Attracting and retaining people with the right skills is without a doubt, one of the most challenging barriers firms continue to face.
The Salary & Benefits Report will go a long way in supporting businesses to ensure they are providing current and future employees with a competitive package and not falling behind the competition. I would urge all businesses to read the report to benchmark your offering and see what other businesses are doing differently to attract skilled workers."
​
​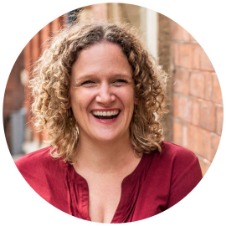 ​
Laura Hewett, Owner & Director of Hewett Recruitment, said:
"We are seeing businesses across Herefordshire and Worcestershire stepping up to the challenge and really showing some creativity to position themselves as 'employers of choice'. Candidates know they have choice and as such are becoming much more discerning when choosing their next employer."
​
​
​
If you have any queries or would like to discuss the report further, please get in touch with Laura.
​
​The Hewett Recruitment & Chamber of Commerce created the largest salary benchmarking report in the two counties, making it easier for firms to remain competitive, attract and retain the top talent in the area.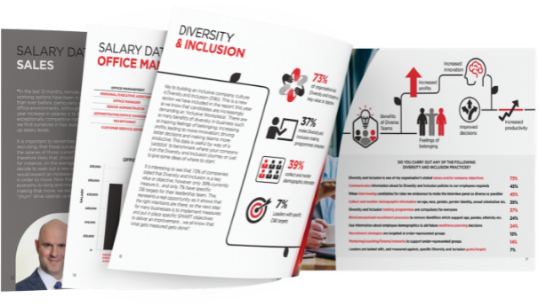 Download the Salary & Benefits Report Now
​
Related Resources and Documents:
20/21 Herefordshire & Worcestershire Employment Report
2019/20 Herefordshire & Worcestershire Salary and Benefits Report
​
Are you looking to attract top talent within your business? Get in touch