Back to Blogs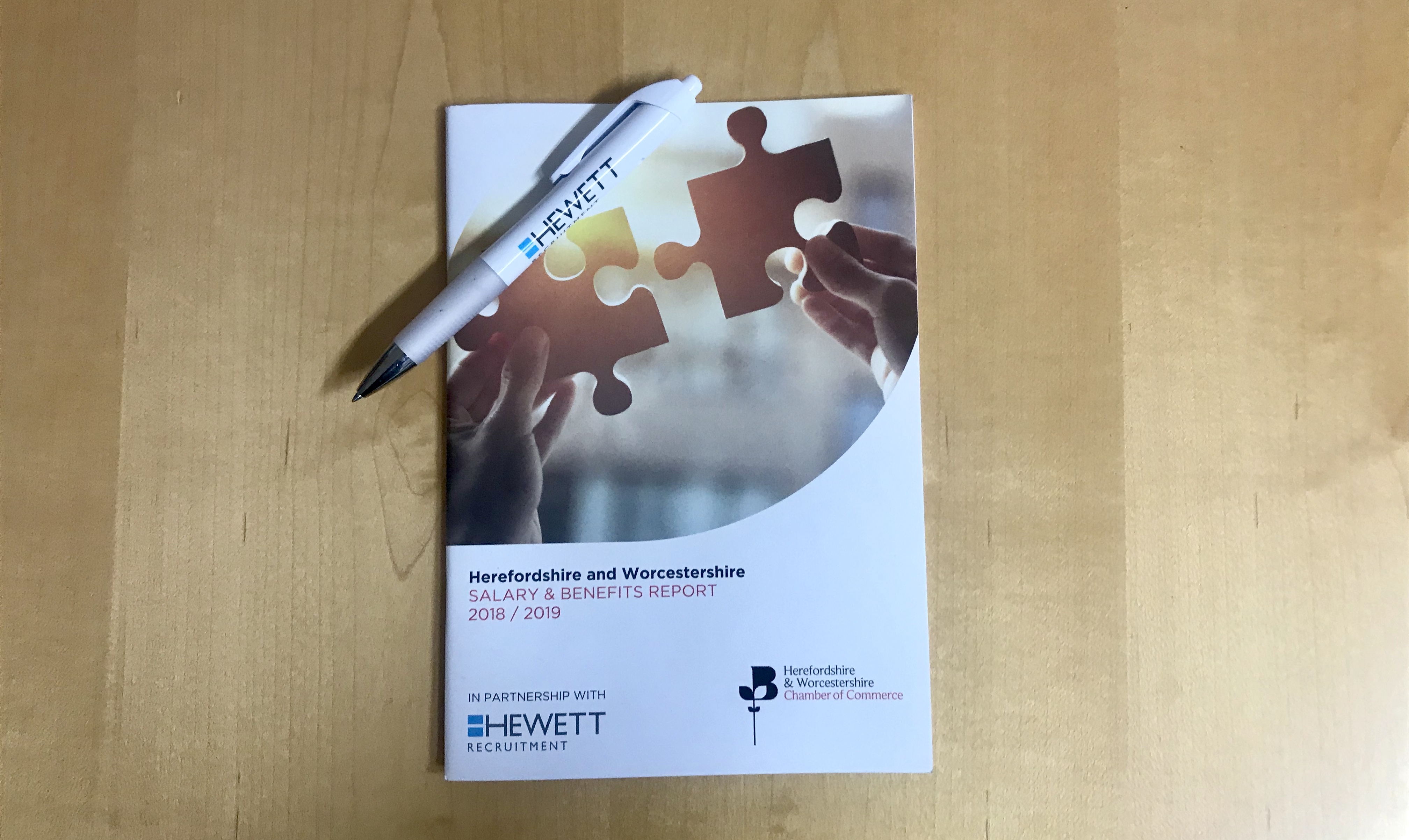 H&W Salary and Benefits Survey: The Results
Pay has been very much on the agenda in the last 12 months as large companies were asked to publish their Gender Pay Gap in April. This prompted many businesses to carry out benchmarking activity as part of that process. The Gender Pay Gap reporting highlighted that there is still a real lack of women in higher paid work, with construction and finance firms reporting the widest pay gaps.
Recruitment and Employment Confederation (REC) data shows that vacancy numbers continue to rise, with IT and Engineering still recording the highest level of skills shortages. The unemployment rate is at its' lowest since 1975, so competition for talent remains high, with candidates finding that they have the luxury of choice when looking for a new position.
Brexit is now just around the corner, so we are also keeping a keen eye on EU net migration. This has halved since the referendum as fewer EU citizens are immigrating for work, exacerbating shortages in some key sectors such as hospitality, agriculture and manufacturing.
The National Living Wage continues to protect lower paid workers, while also putting pressure on businesses to increase salaries of skilled jobs, to maintain a pay differential between skilled and unskilled work. The National Living Wage is projected to rise to £8.20 in April 2019.
In the face of the challenging market conditions of Brexit uncertainty and wage pressure over the last 12 months, we have seen positive steps being made across Herefordshire and Worcestershire. Businesses have been proactively taking action to open up the labour market and drive the skills agenda:
Diversity & Inclusion is on the radar for many businesses
There is some great work going on to build relationships between businesses and schools, such as the Enterprise Advisor network
'Flexible hiring' is something that more businesses are open to offering at the point of recruitment
At Hewett Recruitment, we work with business across Worcestershire and Herefordshire to keep them competitive in attracting and retaining the talent they need.
---
Headline Figures:
68% of firms offer above the 28 day standard for holidays
82% offer additional benefits for their employees
84% of firms attempted to recruit staff over the past 12 months
62% of firms had difficulty recruiting staff
15% of firms struggled to recruit from EU countries
---
Employee Benefits:
More and more people are valuing work-life balance and flexibility, no longer choosing a "work hard, play hard" lifestyle. This has been a positive impact in the workplace of Generation Y, who have really challenged ideals about how employees should be valued based on their results, rather than hours spent at their desks. In this connected world, we no longer need to be in the office during office hours to be productive, people want to be able to work where they want, at a time that fits around their lifestyle.
The truth is that most people would work flexibly if they could. According to recent research by 'Timewise', a staggering 87% of the UK's full-time workforce either work flexibly in some way or wish they could. Flexible working isn't just for mums - across the generations, 92% of Generation Y, 88% of Generation X and 72% of baby boomers prefer this way of working. The problem is that despite this huge demand, only 1 in 10 jobs are currently advertised as being flexible at the point of hire.

Businesses have a huge amount to gain from offering and encouraging flexibility. Retention of good people is an issue in this skills shortage market. Real flexibility is still hard to come by and encourages people to stay with us at every level of an organisation. The other good news is that flexible workers tend to be even more productive and if technology allows remote working, this frees up office space and saves business costs.

Outside of flexibility, an important consideration is around the number of days holiday companies are offering. 25 days holiday (plus bank holidays) has become the standard. For many, the prospect of giving up a whole week's holiday or more for a new job is enough to turn an offer down, even if the salary is attractive.
Hewett Recruitment's team of specialist consultants are available to advise on pay and benefits packages, so please do get in touch.
Laura Hewett
Director, Hewett Recruitment
---
For your FREE copy of the Salary & Benefit Benchmarking Survey report, download here or contact Laura@hewett-recruitment.co.uk