Back to Blogs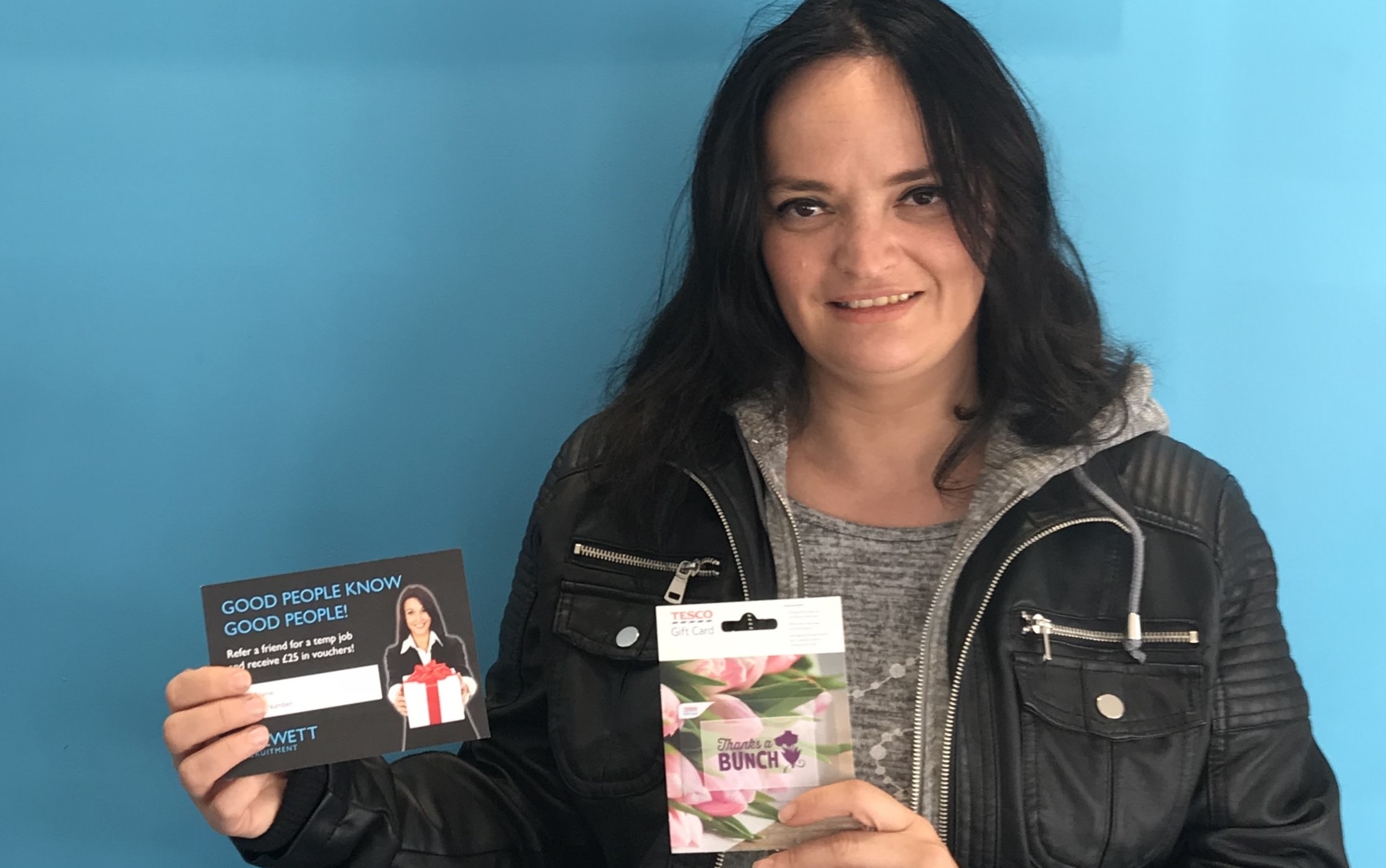 Get rewarded for your referrals
At Hewett Recruitment, we believe good people know good people.
Therefore, if you refer a friend or colleague for a permanent or temporary role, we reward you with up to £200.00 in vouchers of your choice- just to say thanks!
Some of our best candidates are often introduced to us by our network of temp, interim, contract, registered and placed candidates. As part of our candidate attraction strategy we believe it is only right to thank those who point good people in our direction.
---
Loredana Barlea, our latest candidate to benefit from our referral scheme, has just picked up her vouchers from the industrial team at the Kidderminster office.
"The Industrial Team have been very helpful and professional in finding myself work, so I had no hesitation in recommending my friends to work for Hewett's.
The Refer a friend scheme is a great way to be rewarded for recommending people, so if you know anyone who wants work, do send them Hewett's way and fill out the Refer a Friend flyer! Thankyou Hewett's for my Vouchers :)" - Loredana Barlea
---
Do you have someone in mind? To recommend a friend or colleague simply email their name, contact details and the type of role(s) and location(s) they would be interested in to: jo@hewett-recruitment.co.uk. We look forward to meeting your wonderful friends and colleagues!
Please see Terms & Conditions for full details.