Back to Blogs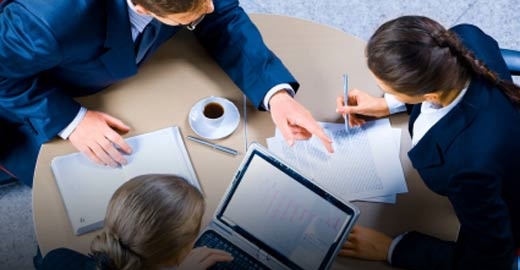 Hit the Ground Running with Commercial Temps
Why hire a Commercial temp?
A temp is a people solution when you need it. Our candidates come from a range of backgrounds and each brings their own specialisms, enabling us to select the very best fit for your company. Their high levels of experience allows temps to 'hit the ground running', needing minimal guidance and/or training, increasing efficiency when you need it most. We have a current database of candidates who we have personally met and interviewed in order to gain a thorough understanding of their strengths, capabilities and experience so that we match them to your needs.
Temp to perm positions offer the opportunity to ensure candidates are the correct long-term fit for your company, before committing to permanent hire. They are particularly beneficial when recruiting for a brand new position, allowing the person to settle in while the role is taking shape and becoming more defined.
Are your staff becoming overwhelmed with the workload?
Temp candidates are perfect for unavoidable incidents of absence such as employee sickness, in addition to offering a significant boost on productivity during peak periods. Temp's help ensure the workload is manageable, reducing stress levels for permanent employees, creating a generally more pleasant workplace environment, reflecting positively on staff wellbeing.
How can Hewett Help?
Our Commercial Temp consultant Janine Winters, comes from an HR background herself which allows her to fully understand her clients' needs in terms of service, understanding the requirement and the importance of getting the right person into the right role.
"We try to understand your business so that we are able to work as an extension of your HR team to provide you the people you need. We can offer advice and suggestions and really work to make the process as streamlined as possible. We like to take the 'to-do' off of your list, taking care of it for you by getting to know you and providing a service you can trust. We measure our success by frequently asking for client and candidate feedback. The last quarter, we scored a 9.5 out of 10 on our customer satisfaction score (the highest in the company). Of course our repeat custom speaks for itself, when people keep coming back to us obviously that's a really good thing"
Our commercial temp desk offers:
HR Candidates
Sales Candidates
Admin Candidates (at all levels)
Marketing Candidates
IT Candidates
Receptionists
Finance/accounts Candidates
Customer Service Candidates
---
Think our commercial temps could give you a hand?
Contact our Commercial Temp team, Janine or Millie, on 01562 69090.