Back to Blogs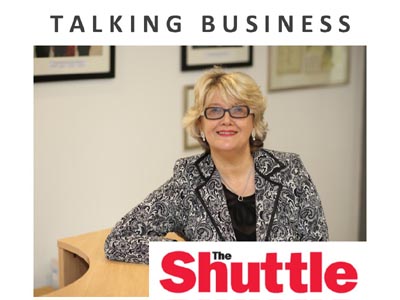 Mental Health Awareness in the Workplace
This week marks Mental Health Awareness Week. One in four of us will experience mental health issues at some point in our lives, affecting how we think, feel and act.
Mental ill health is commonly thought of as a reaction to particularly difficult or stressful life events, however, it can often develop during employment due to work related issues, including stress.
How can mental health issues effect individuals in the workplace?
37% of sufferers are more likely to get into conflict with colleagues

57% find it harder to juggle multiple tasks

80% find it difficult to concentrate

62% take longer to do tasks

50% are potentially less patient with customers/clients.
Workplace stress acts as an aggravator for wellness, meaning it's an important topic for workplaces to consider, with a moral and legal responsibility to help and support their employees by measuring the level of risk and taking appropriate action. Managers must be thoroughly trained to ensure they are confident with noticing the signs of mental ill health, while understanding how they can offer support, approaching individuals in a sensitive manner.
Promoting positive mental health in the workplace can be hugely beneficial, improving morale, productivity, engagement and attendance.
Following the 'core standards', a framework designed to help employers improve the mental health of their workplace, companies should:
form part of a mental health at work plan

promote communications and open conversations, by raising awareness and reducing stigma

provide a mechanism for monitoring actions and outcomes
Hewett Recruitment run a plethora of initiatives focussing on mental health awareness and support, including our 'open door policy', regular wellbeing questionnaires, workshops and achieving our level 2 'Worcestershire Works Well' award. We build a culture of support and openness, taking a pro-active approach encouraging members of staff to talk if they're feeling particularly stressed.
Recognising and promoting mental wellbeing is an essential part of creating a safe, happy and healthy workplace.
For more information regarding Mental Health in the workplace, visit: https://www.mentalhealthatwork.org.uk
​
As seen in Kidderminster Shuttle 16//05/2019