Back to Blogs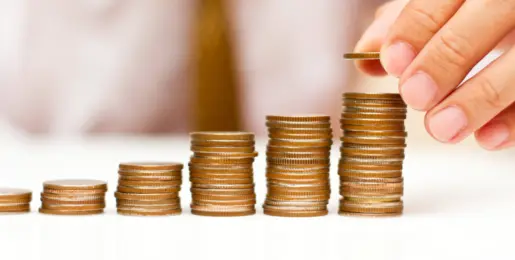 April annual pay rises: what should we expect?
Ahea
d of the annual April pay rises, we asked our Director, Laura, what we should be expecting to see, with the rising cost of living in mind.
The topic of annual pay rises is such a tough one in 2022 as inflation is so high - employers are being squeezed from both suppliers and employees demanding more as they feel the pinch too.
What we've found is that over the last 12 months as the labour market has been so competitive for talent, businesses have been benchmarking roles out of sync with the normal annual April pay review, to ensure that they are competitive when they came to recruit or to reduce the risk of losing people, as so much headhunting was going on.
So, as April approaches we aren't seeing as much in terms of inflationary pay rises being planned as many people have had above inflation pay-rises quite recently anyway.
We are seeing a lot more performance-related pay in the market as individuals (particularly the younger generation) want to know what they need to do to achieve the next pay bracket, rather than just being happy with the annual 2 or 3% cost of living increase, which isn't really effective for either the employee or employer. Businesses no longer need to automatically pay more to those who are under-performing, but can really reward those who are consistently delivering. In our own business at Hewett's we have scrapped annual appraisals from this year and replaced them with quarterly performance reviews, where we review and reward against a performance-based career plan – so they can earn more by doing more.
A few of our large manufacturing clients are doing 5% across the board, but we aren't seeing this happen widely, particularly not away from manufacturing. The reason manufacturing is specific is because with National Living Wage increasing by 6.6%, there is then pressure all the way up through the organisation to maintain the differential. These specific manufacturers currently pay well above National Living Wage for the lowest-paid jobs, but still need to give the increase to stay sufficiently above it.
For further details, take a look at our 2022 Salary and Benefits Report - this was published in November '21, so it is still really relevant. This is a good starting point to make sure roles are competitively compensated before we even consider inflationary pay rises. Other elements on there are really important to consider too – so annual leave entitlement needs to be at least 25 days plus banks holidays now, a hybrid working policy is a must, and things like private health care are really attractive following the health crisis of Covid.
For more advice regarding keeping salaries competitive ahead of annual pay rises, get in touch for a confidential discussion.