The 2023 Herefordshire & Worcestershire Salary & Benefits Report has landed.
Want a copy? Register your interest and download your free copy of the report.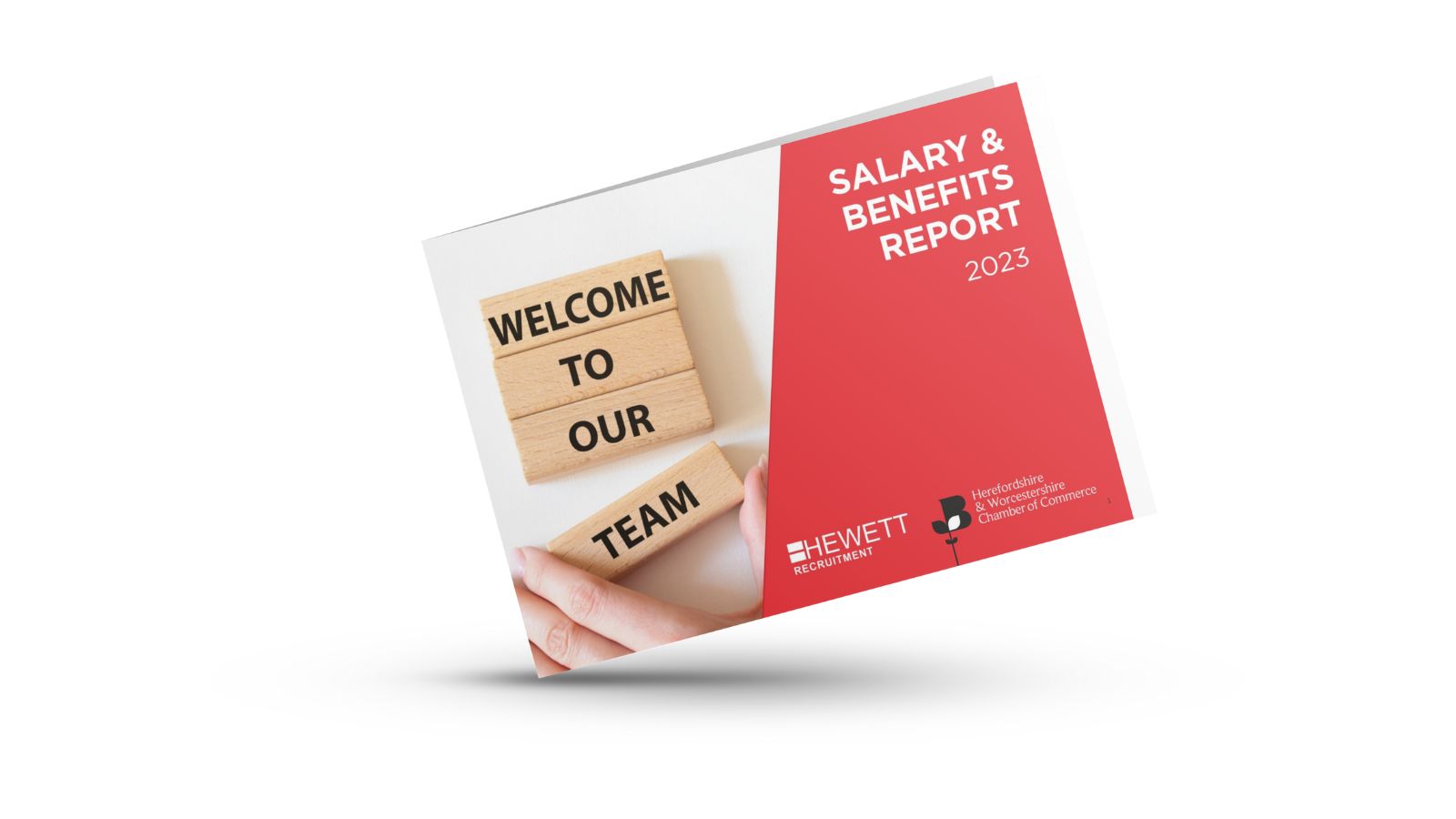 How does your business' Salary and Benefits offering compare to others across Herefordshire & Worcestershire?
Download your FREE copy of the largest salary benchmarking report in the two counties, brought to you by Hewett Recruitment and Herefordshire & Worcestershire Chamber of Commerce.
Ever wondered what local firms offer their employees in terms of salary and benefits packages? At a time when many are struggling to recruit, it has never been more crucial to compare the salary and benefits your business offers to ensure you are able to attract and retain the talent your business needs.​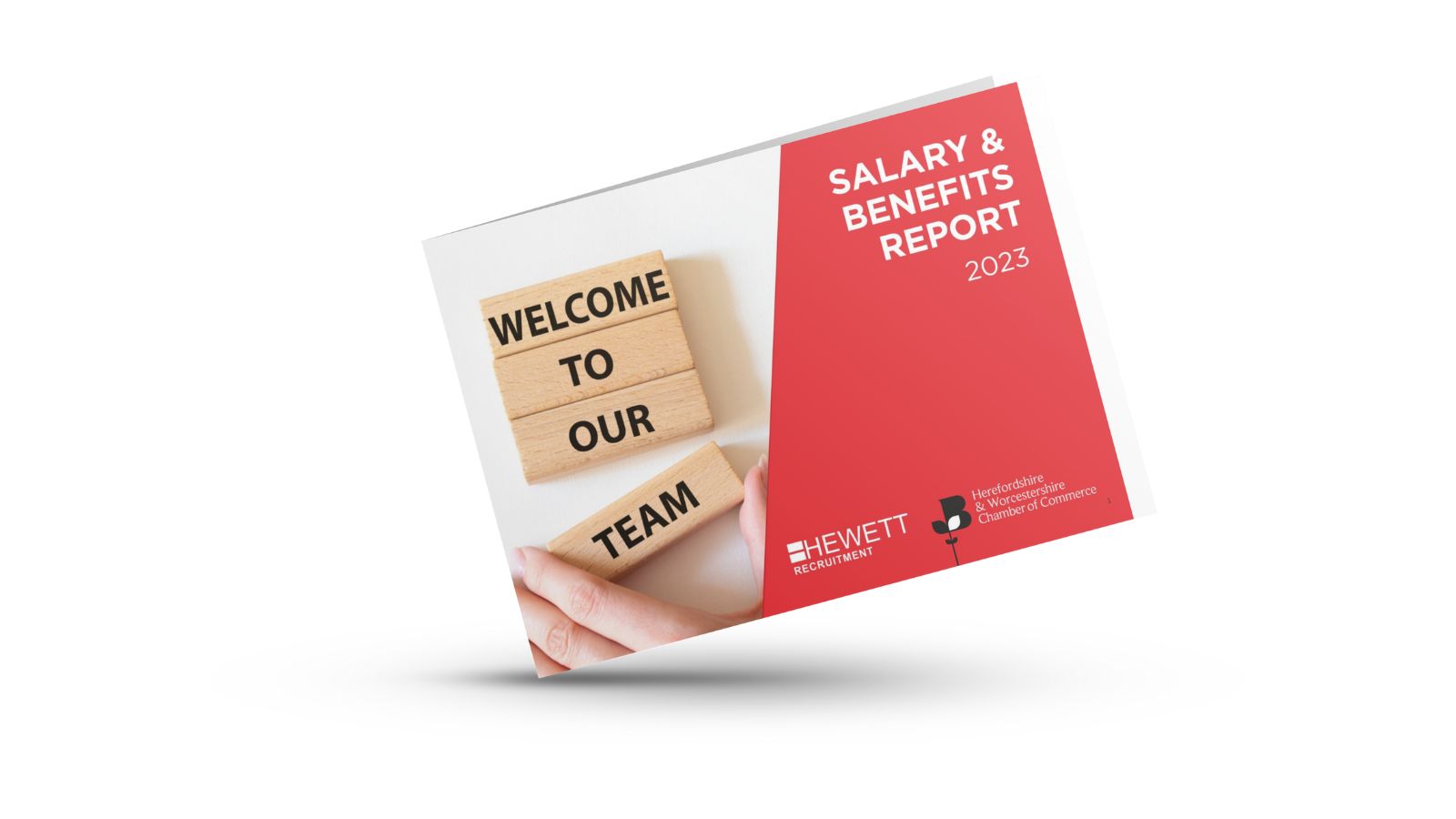 The 2023 Salary & Benefits Report will allow your business to benchmark your offering against your competitors and see how others are reacting to a change in attitude from employees. The report includes information on the salary packages of different roles over a variety of sectors, includes a special mention of the importance of flexible working alongside the importance of the Diversity and Inclusion agenda.
This year, the data is particularly strong as we had well over 300 local businesses contribute their data, making it extremely robust. Graphs have also been improved to show the quartile range as well as the average, rather than the max and min salaries per role. This means that we can take out the anomalies and really have a smaller, but more useful range to work within.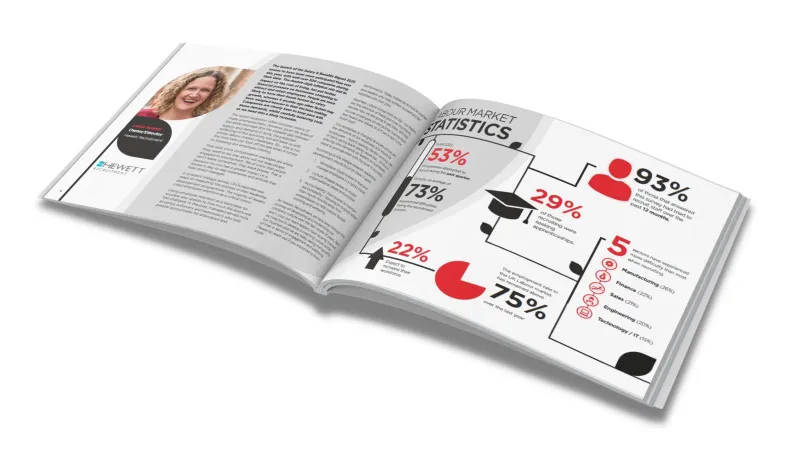 ​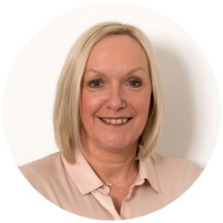 Sharon Smith, Chief Executive of Herefordshire & Worcestershire Chamber of Commerce, said:
"It is well documented that people are the most valuable resource to any business. They are the heart of any organisation. However, in the challenging times businesses are facing, recruiting, and retaining staff remains a significant challenge in the current labour market. The Salary & Benefits Report allows us to establish best practice across the two counties, benchmarking pay and benefits in multiple roles. This creates a vital resource for local businesses, supporting your recruitment and retention goals for the near future."
​
​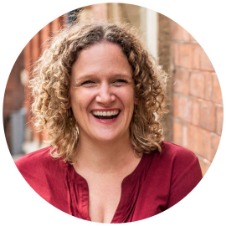 Laura Hewett, Owner & Director of Hewett Recruitment, said:
"The launch of the Salary & Benefits Report 2023 seems to have been more anticipated than ever this year, with well over 300 companies sharing their data. The double-digit inflation rate and its impact on the cost of living, has put further financial pressure on businesses competing to attract and retain employees. People are more likely to have their heads turned for salary growth, whereas 6 months ago other factors may have weighed heavier in their decision-making. Companies are clearly keen to keep pace with these demands, whilst carefully balancing costs as we head into a likely recession."
​
If you have any queries or would like to discuss the report further, please get in touch.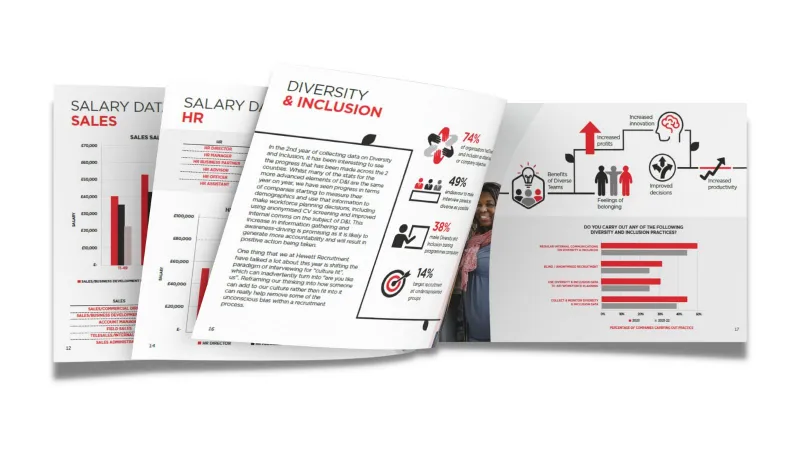 Download the Salary & Benefits Report Now
​
Related Resources and Documents:
20/21 Herefordshire & Worcestershire Employment Report
2019/20 Herefordshire & Worcestershire Salary and Benefits Report
​
Are you looking to attract top talent within your business? Get in touch