Back to Blogs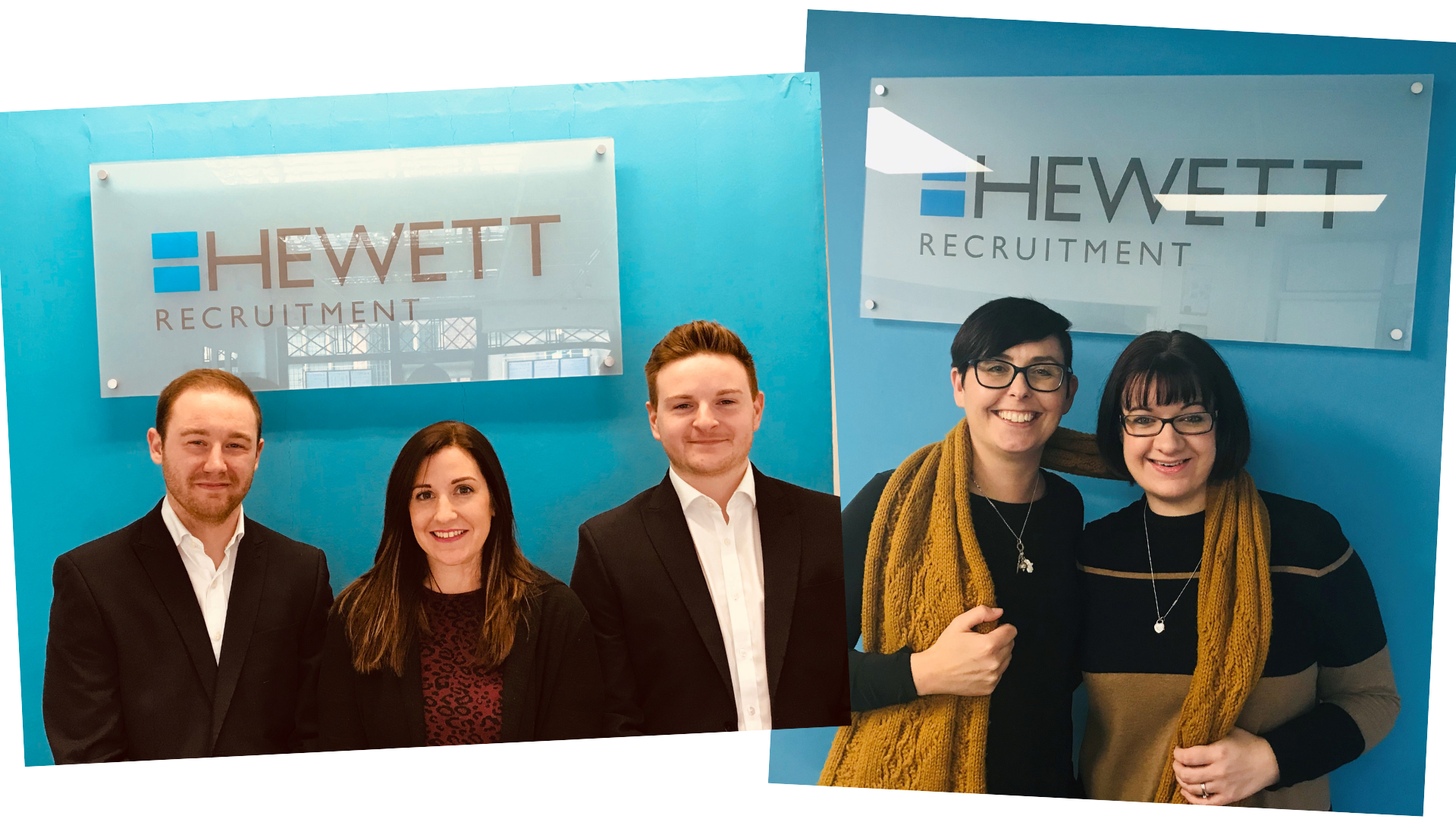 New Promotions for Hewett Consultants
Hewett Recruitment are delighted to announce another round of promotions as part of their continuing growth across offices in Kidderminster and Worcester.
In recognition of the talent and experience they bring to the business, Lisa Marshall, Sarah Curtis and Jennie Lessemun have all been promoted to Senior Consultants. Lisa and Sarah – with 18 and 10 years' experience with Hewett's respectively - both work on Hewett's large Industrial Temp desk, which sees upwards of 400 people out working in the local area every week.
Meanwhile Jennie's almost 11 years with Hewett have seen her work on a variety of desks before settling in as a key member of the fast-growing IT Division. It is this very IT Division, along with the thriving Engineering Division, that sees 2 further promotions – with Sam Birtwistle becoming IT Divisional Manager and Dominic Aston his counterpart in Engineering.
Ben Mannion, Director of Hewett Recruitment, commented, "All of the promotions are richly deserved and demonstrate Hewett's commitment to retaining and developing our people. Lisa, Sarah and Jennie offer an unrivalled level of recruitment knowledge, whilst Sam and Dom have demonstrated the ability and ambition required to lead our 2 key growth sectors moving forwards.
It is exciting times at Hewett Recruitment!