Regardless of your own political persuasions, whether or not you want a soft deal, a hard deal or no deal at all, the one constant regarding each of these situations is the impact that they will have – indeed are already having – on that most valuable of resources – people. Whether it be highly skilled professionals and academics, or the tens of thousands of workers in retail, care, agriculture and on the shop-floor, the UK has a key time ahead of us, ensuring access to labour of the quality and volume required.
Therefore, Hewett Recruitment have created our Brexit Hub – an online resource providing up to date information for clients and candidates alike to help them educate themselves, their colleagues and their employees. Key information regarding specifics will be accessible, whilst Hewett will also be working with individual clients to advise them on their Brexit strategy. We are utilising our strong relationships with our Candidates to manage their expectations and influence as best we can.
There will be dedicated members of the Hewett team managing the Brexit Hub to ensure we can field all enquires. Our aim is get past the often emotive headlines and provide accurate, relevant information to all those involved in and impacted by the Brexit conversation.
​
​
Click here to subscribe to Brexit email alerts to receive updates as soon as new research on Brexit is published by UK Parliament.
View the Government's Brexit timeline highlighting events leading to the UK's exit from the European Union.
​
Size: 11.5 MB
​
Size: 104 KB
​
​
​
​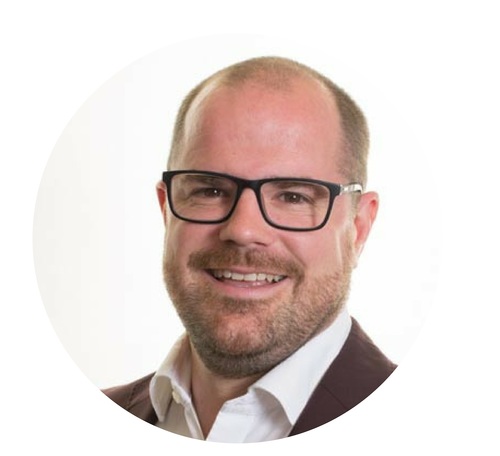 As a client, your Brexit Hub Hewett Ambassador is Ben Mannion, Hewett Recruitment Director
Got some questions? Get in touch!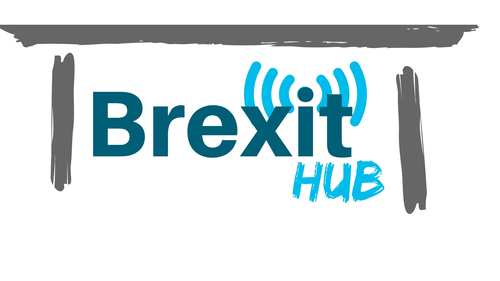 Infrastructure and Support Testimonials
I'd rate the service from the Hewett a 10 out of 10, as I have found your team to be responsive and keep me up to date.

"I found your team to be responsive and keep me up to date"

IT Candidate
​I would give you a score of 10. The service offered by Michaela and Steven really has been above and beyond any expectation.

"The service offered really has been above and beyond any expectation"

Stuart, Engineering Candidate

​Hewett Recruitment is one of the most amazing recruitment I came across. Personally, I loved it when I spoke to Michaela. She is amazing and the service was really good and made it comfortable to talk to her.

"​"Hewett Recruitment is one of the most amazing recruitment I came across"

Damini, Engineering Candidate

​With Michaela - you have a very smart lady on board. She is on top of her game, covering HR related issues, asking the right questions, and she has a thorough understanding of the technical competence required for the job. I have 20 years experience working in the industry and was in contact with many recruitment companies, but I would rate Hewett the best, easy! She did not miss a bit. I rate Hewett 10 out of 10. She is passionate, she listened to me and in a short time figure out what I am capable of and where I am heading.

"Michaela did not miss a bit - 10 out of 10"

Hassan, Engineering Candidate

​Steven's communication was very good, he kept me informed of the situation, he seemed to have good knowledge of the market and telephoned me to discuss and best understand our requirements.

"Steven's communication was very good, he kept me informed of the situation and seemed to have good knowledge of the market"

Brandon, Engineering Client

​Overall, for your whole team - a good 10 in all areas!! A special mention to Steven who is brilliant in supporting our manufacturing team. I also get a lot of comments from our Managers that Kate really takes the time to understand the roles, which helps with her success in filling these roles, especially when some really are very challenging and unique! I now have the exposure of working with various recruitment agencies across the UK and Kate falls at the very top for service.

"​Overall, for your whole team - a good 10 in all areas!!"

Teresa, Hewett Client

​Hewett Recruitment have operated in my home town of Kidderminster for many years and I have personally benefitted as a candidate in my earlier years and as a client in my current profession. They always go that extra mile, ensuring that candidates and clients are a great match for the roles they're placed in. A very professional team that takes time to really understand your business requirements and work flexibly around your commitments

Trusted, Tried and Tested

David, Hewett Client

​Would like to thank Hewett for helping me with finding my new position as a Junior Sales Engineer at RG Luma Automation. For anyone looking for any Engineering opportunities within the west midlands I'd highly recommend you contact them!

"I'd highly recommend you contact Hewett Engineering!"

Dominic Davies, Engineering Candidate

The engineering desk has done a fantastic job. They have now found two candidates for us, when the national engineering recruitment market leader couldn't find anyone due to a national C&I Tech shortage. Fantastic work!

"They have now found two candidates for us, when the engineering recruitment market leader couldn't"

Technical Client - Evesham, Worcestershire

I have had repeated success recruiting via the Engineering Department at Hewett. High-quality candidates are submitted quickly for technical roles who have been prepared well for interview. I am impressed with the professionalism of service I receive and the high calibre of potential employees they have available. My business will continue to approach Hewett for all our recruitment needs.

"High-quality candidates are submitted quickly for technical roles"

Engineering Client, Worcester

No complaints this end – top marks. We wouldn't use anyone else for our staffing. The service from your team is always excellent and the Consultants always keep us well informed as well as supplying the right candidates for the jobs. 10 out of 10 from me.

"No complaints this end – top marks"

Engineering Client, Worcestershire

We would absolutely, without a doubt score you a 10/10. It is felt that Hewett understands our business and culture therefore the candidates that are fed through are already matched to this. Hewett Consultants have formed excellent relationships with the staff and this personable but professional approach has been excellent during the stress of moving premises.

"Hewett understands our business and culture"

HR Manager, Malvern, Worcestershire

I'm happy to say 10. I don't think you could do any more for us when we need you, but most importantly you are not constantly getting in touch when we don't.

"I don't think you could do any more for us"

Engineering Client, Kidderminster
​I have been liaising with Kate and she has been excellent. I have got my last two jobs through Kate at Hewett. Kate is a good listener and always keeps in touch when she is arranging an interview and following through the process afterwards. 10 all round and I would recommend Hewett Recruitment to others.

"10 all round and I would recommend Hewett Recruitment to others"

Gill, Commercial Candidate

​The communication from Anthony has been excellent. One thing I appreciated from the start was he outlined how he approached dealing with the Employer/Client. It was made clear that the Employer would be contacted every couple of days for an update. From my perspective there is nothing worse than not knowing what is going on, so to hear this was very positive indeed. I would receive either a phone call or an email from Anthony with an update, even if that update were simply to say, "still waiting to hear. We initially had a 15-20 minute phone conversation where I outlined my requirements and salary expectations. Anthony has shown he listened and the vacancies put forward have been roles of interest.

"​The communication from Anthony has been excellent"

Chris, Commercial Candidate

​We're very happy with the quality of service you provide and recommend your services to others. Given the long-standing relationship between us, you have a good understanding of our requirements and the candidates you put forward for consideration are well-matched to our needs, both technically and – just as importantly – in terms of fitting in with the team. This simplifies and shortens the recruiting process and makes life much easier for us. Many thanks for your continued support.

"The candidates you put forward for consideration are well-matched to our needs"

Lindsay, Commercial Client

​I dealt with Kate who was extremely competent and has excellent communication. It has put Hewett on the map for me as I was not overly aware of them before. Through my experience with Kate. I would not hesitate in the future to look at Hewett helping me into new employment if the situation arises.

"Kate was extremely competent and has excellent communication"

Karen, Commercial Candidate

​The teams chat Kate & I had was brilliant as it provided a clear path as to what role I was looking for, the hours & type of industries that would align to my CV. We were both on the same page & Kate knew straight away by listening to me exactly what companies would suit my skills & experience. She certainly didn't disappoint, finding the 'right' company within days, she totally deserves a 10 out of 10 rating.

"Kate knew straight away by listening to me exactly what companies would suit my skills and experience"

Commercial Candidate

​I'd be more than happy to score a 10 out of 10 on the positive recruitment experience I received. I would have no hesitation recommending Hewett Recruitment to my family, colleagues & friends. I can't express enough the quality of support I received from Kate. From the initial phone call through to the job offer, she was extremely professional with a wealth of knowledge & super helpful. We clicked from the outset, as she understood my criteria. Kate was very informative about the company, staff & the role. Her support prior, post-interview and also after job offer was fantastic.

"Extremely professional with a wealth of knowledge & super helpful"

Lisa, Commercial Candidate

​Communication along with the understanding of the roles has been excellent. Strong knowledge of the market and great at understanding our needs.

​"Communication along with the understanding of the roles has been excellent"

Darren, Commercial Client

​Overall, for your whole team - a good 10 in all areas!! A special mention to Steven who is brilliant in supporting our manufacturing team. I also get a lot of comments from our Managers that Kate really takes the time to understand the roles, which helps with her success in filling these roles, especially when some really are very challenging and unique! I now have the exposure of working with various recruitment agencies across the UK and Kate falls at the very top for service.

"​Overall, for your whole team - a good 10 in all areas!!"

Teresa, Hewett Client

​​Kate actually listened to me, and listened to the company needs and want we wanted, unlike other agencies who tend to tell me what they wanted rather than listen to what we need, so that was the real difference

"Kate listened: that was the real difference"

Commercial Client

​Hewett Recruitment have operated in my home town of Kidderminster for many years and I have personally benefitted as a candidate in my earlier years and as a client in my current profession. They always go that extra mile, ensuring that candidates and clients are a great match for the roles they're placed in. A very professional team that takes time to really understand your business requirements and work flexibly around your commitments

Trusted, Tried and Tested

David, Hewett Client

​I would rate Hewett a 10 out of 10. I would most definitely recommend you to my friends. I have found the team really helpful and understanding.

"I have found the team really helpful and understanding"

Clare, Commercial Candidate

​Always 10 out of 10 for Hewett. Placed me in my current company 8 ½ years ago and have always been great when it comes to finding staff. I always recommend Hewett to others whether it be colleagues or friends looking for staff or employment.

"I always recommend Hewett to others"

Jackie Price, Customer Service Lead

​Kate at the Worcester branch was exceptional. After a short, informal interview (during which she put me totally at ease), Kate had identified an ideal job for me. The next day I had confirmation of an interview. I'm now enjoying every day at the job and am so thankful that Hewett Recruitment was recommended to me!

"Kate was exceptional"

Rebecca Plant, Commercial Candidate

​The service I've received is definitely 10 out of 10. Kate has always come back with any of my questions about the new forthcoming role. She has always been so kind and friendly with her approach to finding my next permanent role and is a real asset to Hewett Recruitment. Thank you so much.

"Kate has always been so kind and friendly"

Kerry Rose, Commercial Candidate

​"We had some candidates, we offered the role and the candidate said "not for me ta" – completely unphased Anthony kept the search going and found another candidate, who fitted the bill perfectly. I cannot fault Hewett – local and personable"

"I cannot fault Hewett"

David Harris, Financial Controller

​All the staff at Hewett are very friendly and knowledgeable. Overall, extremely happy with Hewett Recruitment and the team.

"Extremely happy with Hewett Recruitment and the team"

Pascale, Roxel

Great communication, always available on the phone, easy to discuss things with. The best aspect is that Kate really listened to our needs and what we wanted. We have dealt with a couple of other agencies, and you can see the difference with Hewett. A true professional agency.

"You can see the difference with Hewett. A true professional agency"

Commercial Client

​Definitely a 10 😊 We really like working with Hewett and hope our business relationship continues. Ben, Kate and Dominic have been especially helpful and proactive this year and we enjoy working with all your agents.

"We enjoy working with all your agents"

Laura Benjamin, HR Generalist

​Hewett's have provided some very professional ladies to assist on our main reception desk here in the business centre. We look forward to a continued business relationship in years to come.

"10 out of 10 - we would certainly recommend your services"

Temporary Commercial Client

The correspondent Kate was very efficient and was able to give us 3 strong potential candidates in a very short timeframe. I would definitely use/recommend your services in the future.

"We received 3 strong potential candidates in a very short timeframe"

Commercial Client

We would like to give you a score of 10 out of 10 and would certainly recommend your services. Hewett's have provided some very professional ladies to assist on our main reception desk here in the business centre. We look forward to a continued business relationship in years to come.

"We would certainly recommend your service"

Temporary Commercial Client

Staff put themselves out to help people find work and are easy to chat with, especially in what can be difficult times for the jobseeker. Nothing is any trouble and I have been treated with the upmost respect and kept in the loop about jobs

"I have been treated with the upmost respect"

Commercial Candidate

I wouldn't hesitate to recommend you. In most cases other agencies promise but don't perform. You perform exactly how you would expect an agency to perform.

"You perform exactly how you would expect an agency to perform"

Commercial Client

As a new customer to Hewett Recruitment, I have to give your service a 9 !!! The Consultants have been brilliant. The standard of candidates (temp reception) has been excellent so far- thank you

"The standard of candidates has been excellent"

Commercial Client

"I would definitely give you a 10, I have already suggested you to some of my friends. I think I was just really impressed with how quickly I started getting interviews after signing up with yourselves."

"I was really impressed with how quickly I started getting interviews"

Commercial Candidate

"I would give Hewett's a massive10/10. Anthony has been amazing and helped me get the job I was really looking forward to doing. I would recommend you to friends and family in an instant. Thank you"

"I would recommend you to friends and family in an instant"

Commercial Candidate

The service at Hewett is very good and I think you have a great team. Both on the temp side and also permanent.

"You have a great team"

Commercial Client, Worcestershire

The difference between Hewett and the rest is quite simply quality. The consultants go out of their way to understand what we need and match that with candidates you have. This means that the relationship built is one of trust. This was demonstrated when I needed a temporary person for the sales office and the Consultants discussed potentially two candidates with me that were suitable. In the end I let them make the choice, and she was of course correct. They have been an excellent temporary worker!

"The difference between you and the rest is quite simply quality"

Commercial Client

We would give you the score of 10/10 here at Bewdley, as throughout the year you have been most helpful and have supplied us with staff who have been very good. We would have no problems to recommend you to other companies needing temporary members of staff.

"Throughout the year you have been most helpful"

Commercial Client, Worcestershire

I will give 10 out of 10 for your service we always have first class service and staff.

"We always have first class service and staff"

Commercial Client, Worcestershire

All the consultants I speak to are friendly, knowledgeable and extremely helpful. I really like the fact that having worked with us for numerous years Hewett's understand our business and the fact that unlike other agencies I do not get phone calls every month asking if we have any vacancies. Hewett's are always our first port of all for temp or perm staff.

"All the consultants I speak to are friendly, knowledgeable and extremely helpful"

Commercial & Industrial Client, Worcestershire

Happy with the service we received and think the Consultant's at Hewett did a great job and are very personable. Our new recruit is working out well, so we'd rate the service a 10/10! Thank you

"Hewett did a great job and are very personable"

Commercial Client, Worcester

Happy to give 10/10. Mainly deal with Anthony but cannot fault the service generally from Hewett's. You've provided us with some wonderful staff over the last few months, can't fault you.

"I cannot fault the service"

HR Officer, Kidderminster

Both the Temporary and Permanent Consultants are always extremely helpful and efficient with their responses and providing assistance. With this in mind, I would rate Hewett Recruitments service a 10 out of 10. Thanks so much for all of your help.

"Always extremely helpful and efficient with their responses and providing assistance"

Temporary Commercial Client

We have found the service received from Hewett Recruitment to be prompt and efficient. Listening to what we wanted and delivering extremely high quality temporary staff.  We would have no hesitate in recommending to our colleagues and partners in the local area.

"They listen to what we want and deliver extremely high quality temp staff"

Cultural Programmes Officer, Malvern, Worcestershire

10 out of 10 for service. Communication is good, everyone knows who I am when I phone and your team seem to understand what we do as a business which means you always seem to provide the right candidate, no issues.

"Everyone knows who I am when I phone"

HR Manager, Kidderminster

We were very pleased with Hewett's for finding us 3 candidates one of which we were able to take on, the standard on candidates were very good and well-vetted prior to interview. Kate was very professional and helpful throughout the whole process  I would definitely recommend to a third party.

"The standard on candidates were very good and well-vetted"

Commercial Client

I have just recently found my new role through Hewett's and Kate was just great from start to finish. Really lovely, a friendly approach and didn't seem to be 'selling a service' like a lot of recruitment agencies can do.  Would always recommend you guys as I've used you for a long time.  Not to forget Anthony who I have previously spoken with who was always really pleasant.

"Great from start to finish"

Commercial Candidate

Definitely a 10. Your recruitment agency is very efficient, so helpful and very friendly.Would recommend to anyone.

"Your recruitment agency is very efficient, so helpful and very friendly"

Commercial Candidate

I would certainly rate the agency very highly. I found Kate Turnbull particularly helpful and attentive. Kate is the only recruitment agent I've ever met with who I felt truly listened to my career situation.

"The only recruitment agent I've ever met with who I felt truly listened to my career situation"

Commercial Candidate

You have provided some fantastic temps over the past few months. I've recieved great feedback regarding our recent Marketing Temp, and we have taken on our Membership temp as a FTC so cannot speak highly enough of them and the work the Hewett team have done!

"You have provided some fantastic temps over the past few months"

Commercial Temp Client

Without a doubt, the Hewett service is 10 out of 10. The Consultants I have dealt with are really good, very pleasant and helpful. I have dealt with Jennie Lessemun and Kate Turnbull in the past and love catching up with them at HR Events. They are both fabulous to get on with and very professional.

"Fabulous to get on with and very professional"

Commercial & IT Candidate

Definitely a 10 from me. Very pleased with how your processes work. Kate was Excellent.

"Very pleased with how your processes work"

Commercial Client

I am always pleased with the service provided by Hewett, particularly Kate. I will always come to Hewett for any admin roles. The Malvern Employment Law Forum is really useful and I'm grateful to Hewett for facilitating this. The score I'd give is 10.

"I am always pleased with the service provided by Hewett"

Commercial Client

The Hewett Recruitment serivce is 10 out of 10! I am extremely likely to recommend you to anyone seeking temporary workers.You make it incredibly easy to organise and select temps, all done with a couple of calls and a couple of emails – very impressive. The quality of the temps we have received recently has been incredible. They have fitted in quickly and have been real assets to the team.

"You make it incredibly easy to organise and select temps"

Temporary Commercial Client

I would definitely score the service I received at Hewett Recruitment a 10 out of 10 and recommend you to anyone without any qualms.

"I'd recommend you to anyone without any qualms"

Commercial Client

​The Temp team at Hewett Recruitment are always helpful and responsive to our needs. Communication is clear and consistent at each stage. The service we received is 10 out of 10!

"Always helpful and responsive to our needs"

Temporary Commercial Client

My dealings with Kate were really positive - she is highly professional, responsive, and seemed genuinely interested in our work and requirements. So based on my experience, I'd rate the Hewett service a 10 out of 10 and I am extremely likely to recommend you to a third party. 

"Highly professional, responsive, and seemed genuinely interested"

Commercial Client

I would definitely give Anthony a 10. Whilst I was employed at my previous employer, my old manager recommended I used Hewetts to recruit our employees as you can provide a valuable local connection and perspective. It's only now, that I'm using your agency from a candidate perspective that I can understand the true value in this. Anthony keeps me updated on the current market situation and my applications. He goes above and beyond to spend time answering my questions and provides me with his valuable insights of which I am very thankful. I have now experienced the exact opposite with some agencies so can truly compare my experiences. I would 100% recommend Hewetts. 

"Hewetts provide a valuable local connection and perspective"

Commercial Client, turned Candiate

I'd be more than happy to give a score of 10 for my experience with Hewett Recruitment. Kate in your Worcester office has been wonderful to work with. She has placed me in my current maternity cover role and is helping me with my next opportunity. I would definitely recommend Hewett to a friend. 

"Kate in your Worcester office has been wonderful"

Commercial Candidate

A definite 10 from me!  Hewett Recruitment is always responsive and honest and your Consultants seem to have an intuitive understanding of our needs.  As well as the fantastic recruitment service, your work with partners such as Chamber of Commerce and CIPD keeps my knowledge up to date as an HR professional.

"Always responsive and honest"

Commercial Client, Worcester
​I would definitely recommend you guys! I sent my CV over, had a phone call back, interview arranged all the same day. Interview the next day and was offered the job. I'd say the service couldn't have been any better. The Consultants were excellent in all the dealings I had with them and the speed in which things were sorted for myself was fantastic and always professional.

"The service couldn't have been any better"

Nick, Finance Candidate

​I will always use Hewett Recruitment as first choice and have high praise for the team and do recommend your company. I come here first to discuss the market with the team of active listeners that can turn my description into plain English.

"I will always use Hewett Recruitment as first choice and have high praise for the team"

Gary, Finance Client

​Overall the Team have been fantastic to deal with, I'd definitely reccomend your services

"The Team have been fantastic to deal with"

Leona, Finance Client

​I would score Hewett Recruitment's service 10/10. The Hewett Team were brilliant, kept me informed and was very professional but also relatable.​

"I was kept informed and they were very professional but also relatable"

Finance Candidate

​"We had some candidates, we offered the role and the candidate said "not for me ta" – completely unphased Anthony kept the search going and found another candidate, who fitted the bill perfectly. I cannot fault Hewett – local and personable"

"I cannot fault Hewett"

David Harris, Financial Controller
I think that all recruiters I dealt with such as Millie, Lisa and Richard are professional, very approachable and nice people. They do understand how deal with temporary workers in a friendly manner. Lisa is very compassionate and without a doubt, she understands that a temporary worker, just like any other human being deserves respect and fair treatment in a workplace. It was a pleasure to do work for your organisation.

"Professional, very approachable and nice people"

Industrial Temp

​My first contact was with Lisa by telephone. She was happy, friendly, helpful and very positive. I then spoke to Millie who was very kind, understanding, she listened and was interested in me finding the most suitable and comfortable role with my skills. She explained the process and was very helpful, friendly and very nice to speak to. Millie went out of her way to help me and get me a job. Also payroll who emailed me was very helpful. After starting work I received a text from Lisa asking how I was and this made me feel like I'm not alone. It's been a very positive good experience and I would rate all of it 10 in all areas.

"It's been a very positive good experience and I would rate all of it 10 in all areas"

Kirtan, Industrial Temp

​Thank you so much for everything! Amazing people and number 1 agency!

"Number One Agency!"

Georgiana, Industrial Candidate

​I am more than pleased with your services! I will recommend you to my friends from all my heart, so I'd rate you a 10+ for all your help! The communication was prompt and I received all the answers and information I needed! Lisa did her best to find me a job that fits me and she absolutely nailed it! Thank you again for all your support!

"Lisa did her best to find me a job that fits me and she absolutely nailed it!"

Corina-Larisa, Industrial Temp

​Always give Hewett top marks as I find your services very friendly & professional. 10 out of 10

"I find your services very friendly & professional"

Chris, Industrial Temp

​Thank you for giving me my first job opportunity in UK since. All services you have given me have been 100% satisfactory - 10/10, great. All staff are great and supportive.

"All staff are great and supportive"

Devanand, Industrial Temp

​I would defintely rate Hewett Recruitment 10 out of 10. I have already recommended you to 2 of my friends and they are now working. When I came into your office to ask for a job, your recruitment consultant was nice and friendly with me. And I found the job that I wanted very quickly. Thank you Hewett.

"Your Recruitment Consultant was nice and friendly and I found the job that I wanted very quickly"

Kati, Industrial Temp

​The service and communication from yourselves has been exemplary as usual. In all honesty, I always recommend you to others, absolutely first class

"Absolutely first class"

Duane, Industrial Client

​I would like to thank you for the great team you have at Kidderminster. Especially to Richard and Lisa, who are both lovely people I have the pleasure to work with. 10 out of 10 - I am definitely recommending Hewett to a friend. Communication is professional and friendly at the same time. Their knowledge is definitely evident, as I am the person who likes to ask lots of questions before I decide, and I always get answers to all the questions I am looking for - high levels of listening  and understanding

"I always get answers to all the questions I am looking for - high levels of listening  and understanding"

Temp Industrial Candidate

Thank you for helping me with my new Job. I would definitely score Lisa's professional work and communication with me as 10 out of 10 and I would recommend your company, in particular Lisa for recruitment. Lisa has helped me and advised the best way to go about leaving my current job with all the issues I have there so to leave them at the correct time for me and my new employer. Thank you Lisa.

" I would definitely score Lisa's professional work and communication with me as 10 out of 10"

Rob, Industrial Temp

​I would highly recommend Hewett to anyone that is looking for new perm or temp staffing solutions. Communication is a 10 out of 10. Their knowledge of our industry is strong, and our business requirements change so fast a rapid that it is sometimes impossible to keep up with it myself. The team are great at listening and understanding.

"The team are great at listening and understanding"

Bruce, Industrial Client

​I would rate Hewett 10 out of 10, the team are fantastic they all understand the type of person we need to our roles. I tell people to use Hewett, a great company to work alongside.

"A great company to work alongside"

Craig, Industrial Client

I rate the Hewett service ​10 out of 10! I already recommend Hewett to my friends and family. I really like calling and getting a hold of Lisa, she is really nice and I feel she understands exactly what I'm asking her.

"I already recommend Hewett to my friends and family"

Diana-Maria, Industrial Temp

​Excellent recruitment agency from a 'customer' perspective. Knowledgeable, friendly and extremely helpful staff. The response I get, even to short notice requests, is perfect. Would recommend this Agency to any company looking for workers.

"Would recommend this Agency to any company looking for workers"

Wayne, Industrial Client

​Best recruitment agency in the area! So friendly and professional. I definitely recommend it to everyone in search of a job! Thank you for everything, ladies!

"Best recruitment agency in the area!"

Gabriela Patroiu, Industrial Candidate

I'd definitely rate your service a 9 out of 10 because of how fast you helped us find people to help us move forward quicker. The people you have sent us have been great, have been reliable and have done what we have asked to a certain extent. I appreciate the time and effort it takes to find the right people for the right job. Thank you again!

"I appreciate the time and effort it takes to find the right people for the right job"

Ross Hurdman, MCD

​A great bunch of people at Hewett they found me a great job. Never known a recruitment agency to be so on the ball, got my first pay slip with no emergency tax no problems with Christmas holidays. Anyone looking for work I would highly recommend this recruitment agency. Thanks Hewett, you have a ten out of ten from me

"Never known a recruitment agency to be so on the ball"

Pete Green, Industrial Candidate

​Walked in to register walked out with a job. Great staff very friendly and professional

"Very friendly and professional"

Steve Newman, Industrial Candidate

​All the staff at Hewett are very friendly and knowledgeable. Overall, extremely happy with Hewett Recruitment and the team.

"Extremely happy with Hewett Recruitment and the team"

Pascale, Roxel

​I would most certainly recommend Hewett's as an agency. I have zero complaints! I have always had a fantastic relationship with Sarah as she just understands what we need, she always sorts us out. Hewett's are the best agency and I would score the service we receive 10 out of 10.

"Hewett's are the best agency"

Industrial Client

​Thank you all again for your help over the time I have been with you.I highly recommend Hewett Recruitment. I have never had any issues in the 15 months I have been working with them. They are extremely efficient in finding immediate work and all the team are always very helpful and professional.

"They are extremely efficient in finding immediate work"

Andy, Industrial Candidate

I would rate the Hewett Temp team 10/10 for service, and would definitely recommend them. We always receive a friendly, prompt service.  Anyone I speak to at Hewett's is always happy to help. Queries are dealt with promptly.

"Always receive a friendly, prompt service"

Industrial Temporary Client

I would give you a score of 10 in terms of recommending your services. From my first contact with yourselves, my interview was arranged quickly and all queries have been answered by your team promptly and efficiently.  Lisa, Sarah, Diane and Steve have been the main contacts I have been in touch with and they have been polite and friendly at all times.  I am enjoying my job and doing my very best on every shift. Hopefully they are happy with me too! :-)

"All queries have been answered by your team promptly and efficiently"

Industrial Candidate

No complaints this end – top marks. Wouldn't use anyone else for our staffing. The service from your team is always excellent and the girls always keep us well informed as well as supplying the right candidates for the jobs.10 out of 10 from me.

"Wouldn't use anyone else for our staffing"

Industrial Temporary Client

I would score Hewett's a 10 out of 10. They have been so helpful and always ready to take a call. Within 5 days I had a job could not recommend this company enough. Thank you for finding me a job I love

"They have been so helpful and always ready to take a call"

Industrial Candidate

I really enjoy being a part of Hewett's :-) My 'wow moment' was the whole process of the tasks that were sent to me before doing my interview with yourselves. Another moment that I feel should be recognised is whenever I need a question or a bit of help, I am always guided in the right direction. I am glad that I chose you as an agency to work with.

"If I need a bit of help, I am always guided in the right direction"

Industrial Candidate

Hewett has been a god send in finding me a job and helping me get into it. The service is amazing, the team there are so cheerfully and helpful I definitely would recommend people to the agency. Thank you

"Hewett has been a god send in finding me a job"

Industrial Candidate

I'd score my experience of the Temp team at Hewett Recruitment a 10 as the girls at Kidderminster are extremely helpful! So much so that I no longer used any of the other 4 agencies I've used in the past. Brilliant service!

"I no longer used any of the other 4 agencies I've used in the past"

Industrial Client, Malvern

All the consultants I speak to are friendly, knowledgeable and extremely helpful. I really like the fact that having worked with us for numerous years Hewett's understand our business and the fact that unlike other agencies I do not get phone calls every month asking if we have any vacancies. Hewett's are always our first port of all for temp or perm staff.

"All the consultants I speak to are friendly, knowledgeable and extremely helpful"

Commercial & Industrial Client, Worcestershire

Sarah and Lisa are brilliant! They work really hard for me and I really do appreciate the work they put in. I know I'm a challenging customer at times, however, the team cope with my requirements and keep me informed. 10 from me.

"The team work really hard for me"

Operations Manager - Tenbury Wells

My experience with Hewett as a temp has been 10 out of 10, I cannot fault it and I don't think you need to improve on anything!

"I cannot fault your service"

Industrial Candidate

I would score you 10/10. I find Hewett Recruitment very responsive. We receive a good caliber of candidates who always appear to be efficient, confident and friendly. Would highly recommend.

"We receive a good caliber of candidates who are efficient, confident and friendly"

Industrial Client

All the staff at Kidderminster have been fantastic and as helpful as they possibly could be, I've really tried to think of ways of improving the working experience but can't because they do such a good job. I do and will continue to recommend Hewetts to friends and colleagues so it's a 10 /10 from me.

"All the staff have been fantastic"

Warehouse & Logistics Manager

10 out of 10 for service. Communication is good, everyone knows who I am when I phone and your team seem to understand what we do as a business which means you always seem to provide the right candidate, no issues.

"Everyone knows who I am when I phone"

HR Manager, Kidderminster

Because of my personal situation, the shifts you provide are perfect for me. I have only used your agency but if someone needs the same sort of hours I would 100% recommend your agency, you have been very understanding of my requirements.

"I would 100% recommend your agency"

Industrial Candidate

I have zero complaints to be honest, the staff who I speak to in the office are always very helpful, I normally speak to Lisa who is great and understands our account. I would rate the service 10 out of 10

"The staff I speak to in the office are always very helpful"

Industrial Client

Hewett Recruitment have supported the growth and development of International Glazing Services and Lens-Online on a sole-supplier basis for a number of years. This includes helping to ensure a smooth transition when the businesses moved to a new, purpose built site as well as reacting quickly and effectively to peaks in demand at short notice. Both of our businesses recruit for staff on a Temp-to-Perm basis, putting greater emphasis on maintaining the quality and reliability of the candidates…something that Hewett Recruitment has been able to do with minimum fuss. Between us we have built strong relationships at all levels in the business and I couldn't recommend Hewett more highly as a supplier of choice.

"Hewett react quickly and effectively to peaks in demand at short notice"

Industrial Client, Kidderminster

I would definitely recommend Hewett Recruitment to family & friends. The temp team kept me in work for the 5/6 months, without doubt.

"I would definitely recommend to family & friends"

Industrial Candidate
Executive Talent Testimonials
I would highly recommend Hewet Recruitment for the professionalism, care and for the support they provided in preparing for the interview. Right from the start, they were very open and transparent which is appreciated. I would give Hewet Recruitment 10 out of 10​

"Hewett were very open and transparent which is appreciated"

Executive Talent Candidate

I was very pleased with the service you provided - I guess two things stood out: 1. I didn't feel pressured at any point, and you gave me time to think things through. I was working through a significant change to my career, and as you found me (not me applying to you), I needed some space to 'get my head around' the change. Which you gave me.2. You provided the flexibility I needed to talk to you in the evening. I appreciate this is somewhat anti-social!

"I was very pleased with the service you provided"

Executive Talent Candidate